Wednesday, September 27 2023, 10:32:45
Here's Why Jaipur's Ex-CNN Anchor Palki Sharma Switched To Entrepreneurship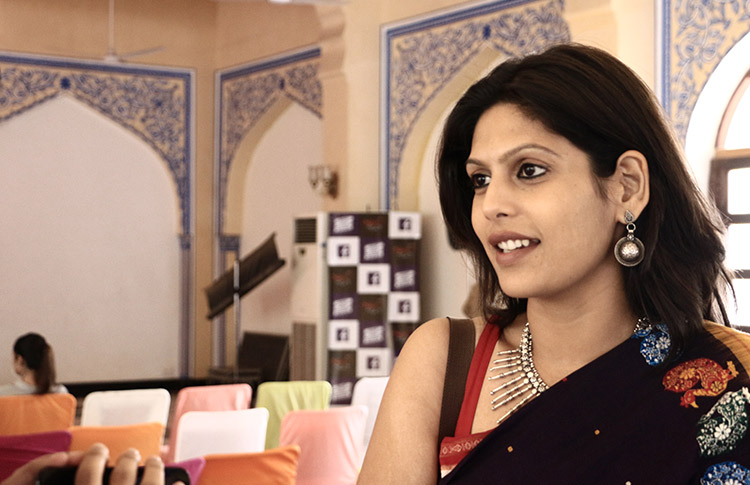 It was after an eleven-year career in journalism with CNN-IBN that Palki Sharma decided that it was time for her to move out of her comfort zone. She wanted to be a designer, and so it finally began, and she came up with a designer Saree brand called Reyva. Her saree verified her choice in sarees. The stamp of approval, given!
Isn't it a brave decision, though, especially after having such a successful career in journalism? Shifting careers is more or less like starting from zilch. But sometimes, that's just how it is! JWB had a chance to catch up with Palki Sharma at Boost Your Business.

On her journey
It's been incredible. I worked in the core area of anchoring all this while. Over the past couple of years, I had worked with Prime Time, something that was extremely challenging. Every day there was a new story, a different angle to see, different people to meet, and that's something I cherish the most. And now that I've shifted to designing, I know I have the same excel sheets to fill, and the stress factor also exists, however, I wouldn't have it any other way.

Expressing opinions on the news
I was never forced to say something I don't believe in at CNN-IBN. I know, though, that there's a lot of buzz in the media about concentrating on the TRP, but that's not how it worked with us. We were always told to do good work, plus if it's a good show, people will watch.

On Marriage & Career
Things actually got better when I got married, career wise. So, my husband is a journalist and so is my father-in-law. I went from a family who always tried to protect and cushion me, saying that "odd hours aren't the best idea" to one that says "Oh, such a big story is breaking, how can you be at home?" Yes, I'm very blessed to be in such a family.

Sanchit Sethi

Photographer

Was this article empowering?