Thursday, October 28 2021, 05:37:26
We Invite You To Share Sexually-Liberating Stories As We Try UNBLUSHING With Our New Campaign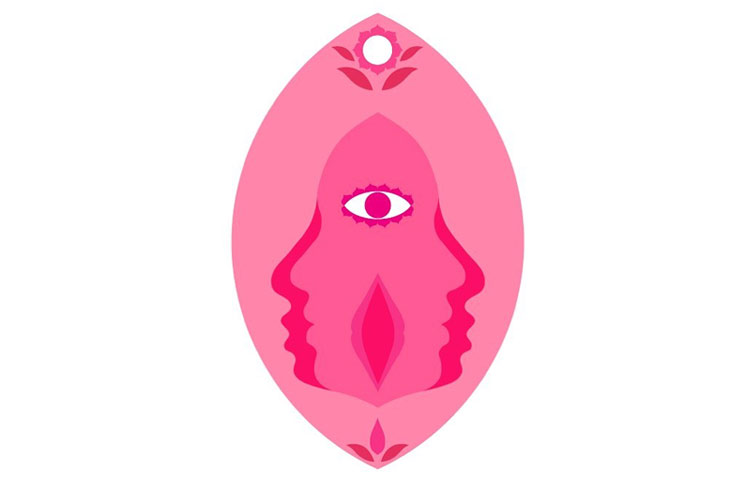 A couple of centuries ago, an Indian man meticulously compiled together seven erotic texts which eventually gained the status of one of the most distinctive pieces of ancient literature from the country.
It baffles our minds to trace the repression that has cropped into our attitudes since then. Shame, guilt, and stigma for the most basic of human instincts. Really? Is this what we get after two centuries of evolution?
Today, just the mention of the word 'sex' rings an alarm bell. The channels have to be switched the instant something remotely connoting to sex comes on TV or in conversations. And God forbid if a woman is the one uttering the word. Nothing leaves the tongues clicking as much as a woman mentioning sex, discussing it, and asking for it. She is instantly branded with the choicest assortment of foul words that ever found their way to human vocabulary.
Women's agency and their stake in sexual pleasure is the last thing that we want to discuss or even pay any heed to as a country. It's invisible, insignificant, and also inconvenient. The idea of a woman wanting, having, or enjoying unapologetic sex strikes so many as downright revolting, an abomination of the highest degree.
How problematic would it be to give women any agency or say in the matter of sexuality- something which has always been used to suppress them? Thus the instant she appears to be shattering the suffocating societal fetters, she is called names like "slut," "whore," and whatnot.
Non-binary individuals are at the receiving end of a similar predicament, which continuously threatens to invisibilise them and their sexuality. However, the violence here gets even more pronounced owing to the feigned ignorance that the society likes to maintain pertaining to their sexuality and desires.
The But why are we letting this vicious branding and dictatorship stop us from living our lives and claiming what's rightfully ours?
When and, more importantly, why do we let some words bring so much shame, guilt or stigma with it? How could we so easily and so brutally defile the most primal of the human drives?
IWB thinks it is time we put an end to this unsolicited censorship on our words, desires, and lives, but more importantly to the shame that was never ours in the first place. We are taking the pink out of the blush with our campaign UNBLUSHING.
With our partner Lovetreats.in, we embark on our mission to empower women by inspiring them to reclaim their agency in desire and exploring it. No Shame in the Game is our mantra here and, thus, for our campaign UNBLUSHING, we invite you to bring your love/lust stories to find power in the spoken word and set yourself free.
We invite you to share how you listened to your fearless sexually-liberating voice/choice and how it led the way for others. We'd love to know how you rose above the burden of stigma that the society so liberally throws on our shoulders. We seek your stories to inspire, empower, and liberate those hesitant to make the first move towards claiming their agency in sexual pleasure.
We call in for fun stories about sexploration, buying sex toys or anything that adds that 'OMG' to it and we promise not to blush. First feeling the fear and then tasting the freedom, we want to hear it all –  how you dared not to fit in a box of social sexual taboos but instead live as you will – fearlessly.
You can reach out to us on hello@indianwomenblog.com. You can also DM your story to our Facebook and Instagram handles. (P.S. Confidentiality would be ensured if you ask for it)
But wait, we have something more in store for you all. Lovetreats.in is offering a 10% discount to everyone who uses our campaign name 'UNBLUSHING' as the coupon code. Now that's some added pleasure, right?
Image Source: Ouvra
Was this article empowering?