Thursday, March 23 2023, 04:23:02
Vikas Khanna On The Museum of Culinary Arts And Preserving Culture Through Utensils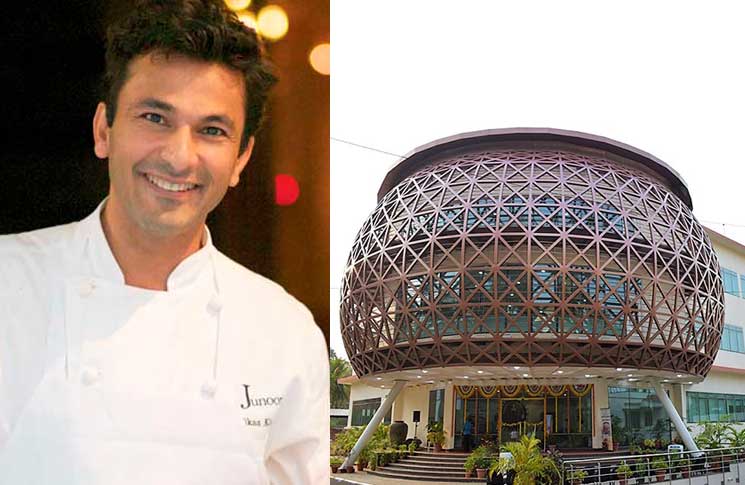 "What saddens me is the fact that when someone says 'I have an antique French pot', we say, 'wow!', but when we say 'bartan' (utensil), everybody thinks you bought it from a kabadi ki dukaan (second-hand goods shop)," says Vikas Khanna talking about The Museum of Culinary Arts at Manipal. The museum which is a brainchild of Vikas was thrown open to people this Thursday.
"The major part of the collections come from Kodagu, Mysuru, Hampi, Kashmir, North-East, Rajasthan, Kolkata and others," Vikas told The Times of India.
In a recent interaction with Hindustan Times, Vikas shared how it all started, "I noticed how, over the years, my grandmother and mother discarded the large cooking vessels and utensils used for special occasions. I felt that one day, all this would be lost forever. So I started keeping several of these items."
Vikas has been collecting utensils for around twenty years. He dedicated the last five years of collection solely to the purpose of his ambitious museum. The museum's building has been designed like a pot from the Harappa Civilisation era.
At the museum, you'd get to see some 1,600 different culinary items. All of them tell a story and provide rich information into the way grains were stored, food was cooked, and the metals that were used to make the vessels in India.

Vikas even draws a corollary between him and the utensils. He says "In my life, I have gotten a second chance for many things. Similarly, these utensils are also getting a second chance to showcase the legacy they hold. They will not be melted or sold or broken, they will simply stay like this." He says this as he flaunts a seven-feet-long grain holder that he got from the interiors of Himachal Pradesh.
The parallel alludes to a story from his past. Around 17 years back Vikas was rejected and denied an admission to the Welcomgroup Graduate School of Hotel Administration (WGSHA) in Manipal. However, the college administration, later on, recognized his passion and let him in.
Vikas also reveals the bigger purpose behind the concept of the utensil museum. He strongly feels that utensils represent a big part of Indian culture and thus Indian Cultural preservation should include utensils.
Vikas expresses, "Usually, only Indian textiles and jewellery are showcased at exhibitions, but for the first time a separate section on kitchen utensils will be introduced soon. Our utensils are an important part of our history and culture, and now people are actually contributing items to the museum from their family treasures."
"This place witnessed my journey from an unsure, clueless boy to a man who dared to dream big. That's why I keep coming back to Manipal for inspiration. I love the red soil here, the cuisine that inspired me to create a few amazing dishes, and the prasadams and grains that inspired me to write some of my books," Vikas says talking about Manipal, the place chosen by him for the eccentric museum.
H/T: Hindustan Times
Was this article empowering?