Wednesday, September 27 2023, 11:31:03
Teeny Tiny Feels Fit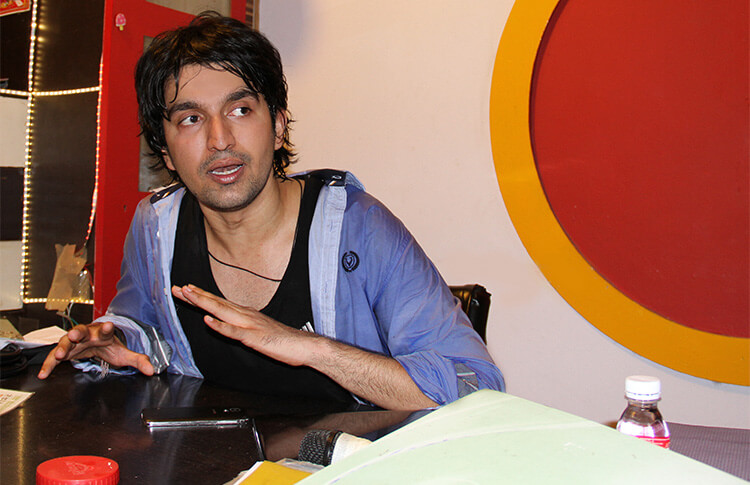 This blog is about the time when our campaign 'Teeny Tiny' pulled on some soft and comfy pants and loose T-shirts, and set out to exercise. So as I marched towards the interview location, I was introduced to a new facet of exercise. I expected fancy contraptions on which people would be shedding their sweat on but I was in for a surprise as I entered a renowned gym and fitness centre called "Love Yourself". Read my chat with Dheer Singh.
What is exercise to you?
It's not about being slim or obese anymore. That concept is of bygone age. People these days just want to feel good. They want to be really healthy and exercise makes them happy.
How do you motivate your students?
If you are healthy, you can do whatever your heart says. I tell them that health is the priority and not some technology or gadgets. Gadgets can be bought when old but not your ruined body parts!
I immediately surfed the website BonesAndSkeleton.com. Just kidding!
How did you come up with the name "Love Yourself"?
It's based on my story literally! I was a fatty during my teenage and I hated what I had become. But then I realized that I really needed to love and respect myself. After that I lost weight and here I am! I am in love with myself and my job. And I think that's the key to happiness, confidence and success. My mantra is: "If you want people to love you then first love yourself."
What is the highlight of your class?
Every night is spent by me trying to come up with different ways to exercise. I want to make people happy, that's my goal and highlight. My class is not just an exercise arena. This is a place where you take your emotions and frustrations out in the form of exercise and sweaty t-shirts!
Any extremely interesting exercise you make your students do?
What really attract the teenagers are music and the dance. So I make sure I mix dancing with Yoga and stretching.
Do you practice Zumba too?
We do this famous Brazilian dance form in a fun Indian style. In my classes I introduce a mixture of every dance form from round the world. I call it a 'tadka of happiness'.
Message to teens.
Make sure you love yourself. Spend time on yourself. And before impressing anyone, impress yourself.
And we teens keep telling ourselves that there is no fun way to exercise! I think I've solved that problem for you, didn't I? Exercise is not just related to gym anymore. I hope this blog has inspired some of you to feel happy and satisfied about your body. Have big, bouncy balls and loud music to make you want to tap your feet.
Was this article empowering?