Monday, December 06 2021, 11:12:06
Rahibai Makes It To BBC's 100 Women 2018 List By Becoming The 'Seed Mother' Of India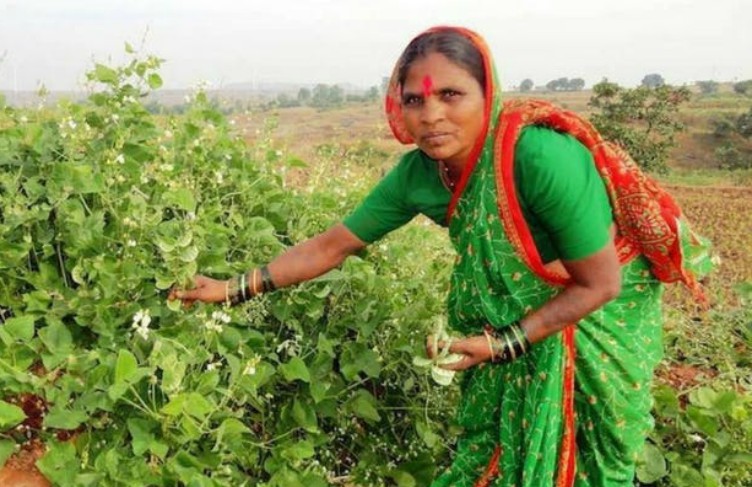 A follower of the preaching "One is the pioneer of one's own life," Rahibai Soma Popere has provedthat by making it to The BBC's List Of Most Influential & Inspiring Women Of 2018. Rahibai made it to the list owing to her expertise in agro-biodiversity which has enabled her to conserve and multiply 48 indigenous landraces of 17 different crops in the country.
Rahibai has a deep knowledge of agro-biodiversity and has made a huge contribution to landrace conservation in India. She has also come up with a plethora of innovative techniques in the paddy cultivation. She has traveled across the length and breadth of Maharashtra with only one aim in mind i.e. the conservation of indigenous seeds.
Explaining the importance of native crops, she said in an interaction with VillageSquare.in, "Native crop varieties are not only drought and disease resistant, but are nutritive and retain the soil fertility as they do not need chemical fertilisers and excessive water."
It was after observing how villagers were falling sick after eating food prepared from hybrid crops that Rahibai embarked on her mission which she started by collecting local seeds from Akole taluk in Ahmednagar district of Maharashtra. She sought help from other women farmers for the same. Rahibai then formed a self-help group (SHG). The SHG was named Kalsubai Parisar Biyanee Samvardhan Samiti and has since then worked on conserving native seeds.
However, native seed conservation is not the only mission that Rahibai has worked towards. Hailing from a poor family that farmed while it rained and then worked as sugar factory laborers for the rest of the year, Rahibai started rainwater harvesting. It was owing to her efforts in this direction that she was able to successfully to convert two acres of wasteland into productive land. Once the land was brought to life, she started making money out of the vegetables which were grown there.
Eventually, she also learned to rear poultry in her backyard and established a nursery with the help of the Maharashtra Institute of Technology Transfer for Rural Areas (MITTRA).
Having earned great success in all that she started, Rahibai now trains others in the same skills. She teaches farmers and students, methods to increase soil fertility, techniques of seed selection, and pest control.
To add to it, she supplies farmers with seedlings of native crops so as to encourage them to switch to native varieties. She has started a seed bank to achieve her goals. The bank gives seeds to the farmers with the condition that they are supposed to return twice the quantity of seeds that has been given to them. The seed bank has 122 varieties of 32 crops.
It was owing to her unyielding efforts that she was given the title of 'Seed Mother' by the Council of Scientific and Industrial Research.
Was this article empowering?