Tuesday, June 06 2023, 08:54:51
Radhika Kumari Explains How Jaipur Women Are Reclaiming The Roads In Pink Rickshaws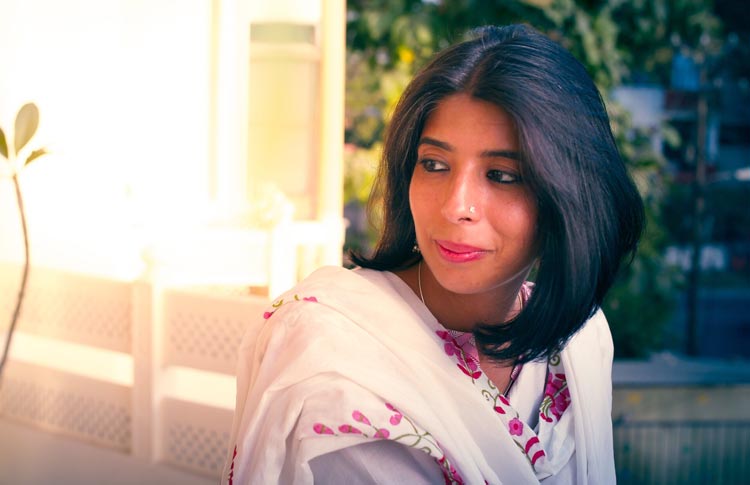 In India, many women are still uneducated and hence unemployed. Many who did go to school dropped out after VII or X standard, which again makes them unemployable.

Radhika Kumari, member of the organization ACCESS Development Services (A section 25 not-for-profit company), decided to fix this by training women from the weaker sections of society and empowering them.
Earlier this year, they started the project with Pink City Jaipur and opened the company The Pink City Rickshaw Company, which trains women from the age of 18-35 to drive e-rickshaws and take tourists around the heritage areas of Jaipur.
We rang her up to dig more on this. Read excerpts from our conversation:
How did you find these women in need?
Our team coordinators went to various slums and places where weaker sections of society reside. We spoke to a lot of women, learned about their educational backgrounds (if any), where do they work, and asked for the reason if they aren't. We showed them the advantages of working and joining Pink City Rickshaw Company.
Was it easy to convince them?
No, it wasn't. And more than women, it was much tougher to convince their families. Often asking questions like, "Koi aur kaam nahi hai inke liye?", "Ladkiyon se rickshaw chalaogi?", and our society's favorite, "Log kya kahenge?"
(UFF! *facepalm*)
Slowly, after months of efforts, a few women joined, followed by more.
Btw, Pink City Rickshaw drivers are called Pink City Hostesses. So cool, right?

That must have been a challenge.
It was. And even the women themselves were quite reluctant to join. They were in a constant doubt about entering a domain that is completely male-dominated. Proving the women's fear right, this did happen. During our training process, there were a few male autorickshaw drivers who tried to crash, followed and bullied them, with lines like, "Ab to tum ye bhi chalana sikhogi!"
What were some other challenges early on?
Initially, the problem was that who will give driving classes to women? There are no e-rick classes. So, a few of our members learned and taught them. The other was, and kind of still is, to figure out on how to deal with weather challenges. Also, uniform was a big problem. Women were ready to drop out of it 'cause of the uniform. There wear sarees, burkhas and are in the habit of covering their heads. It took time for us to convince them that the uniform gives them a unique identity.

So, how do you counsel women before they join you?
We mostly ask them about their comfortable time. We are quite flexible with it. Even if a woman is working somewhere else she can make extra money by working part-time with us.
And how does the training session go?
There are various parts we train them at. Starting from rickshaw driving and maintenance, then there is subskill training of communication, greetings, and basic grooming.
How is their safety ensured?
For now, we have focused on traffic rules. We have had a couple of Jaipur Traffic Police personnel train them. It's difficult to drive in the city area. On the personal level, all bookings are done through us, so we are updated with details of customers. We're in the process of making an app, through which details will be updated with both driver and rider, and will also cut the language barrier

What's the salary like?
The women are paid Rs 300-500, which depends on the number of hours they have worked. And when the women train other riders, they get paid for that too.
Do you also help in any way to manage their income?
This is technically our first season (October-March) of rickshaw tour guiding, so we're still working on it. As the company is a public entity, we've got the ladies to be part of the company through equity sharing. Out of 50 ladies working with us, 30 of them have bought shares in the company. This will provide aspirational income to them.

Do you think one can reclaim one's freedom through driving?
Absolutely. You have a sense of control whenever you're driving. Especially these ladies who have never had a chance to make their own decision but can now go o any direction. You can go places, move ahead.
Any advice to women who want to start social entrepreneurship?
You know there is a problem and you have come up with the solution. What you also need to do is introspect on how is the solution exactly going to help.

What is the role of pink in the name?
It is an important colour. The colour is always stereotyped with femininity and petiteness of a woman. Pink City proves that while we women embrace our femininity, we, at the same time, effortlessly take over the world.
Lastly, what is your take on sexism on the road?
It's too much. In general, women face a lot of sexism on the road. No matter whose mistake it is, it's automatically assumed that a woman driver must be wrong. The same happens with Pink City hostesses as well. During one of the early training sessions, a man was driving on the wrong side of the road. He got hit by the rickshaw and started blaming our female driver 'cause he just assumed!

Was this article empowering?