Thursday, September 21 2023, 01:50:27
Neha Garodia Of Mi Dulce An'ya Will Make Your Kids Summer Ready With Her Easy-Breezy Organic Clothes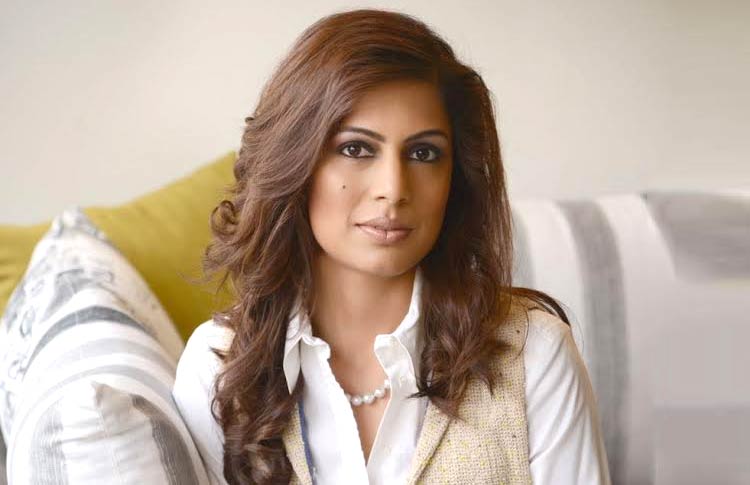 If I traveled back in time to relive my favourite day, it would be when my niece was born. She is the first child to arrive after 20 years in my family. I am so fond of her that I've claimed to my sister the desire to legally adopt my niece.
Every parent breathes anxiety to do the right thing, to make the right choices for the baby and protect and nurture the new life in the best possible way.
Well,  as much as parents are concerned about the eating and sleeping patterns of their children, they should also stress on the clothes they make their children wear.
To elaborate more on this aspect of parenting, we spoke to Neha Garodia who curates sustainable, eco-friendly and healthy clothes for kids through her brand Mi Dulce An'ya.

Describe the days when your kids decide to dress up on their own.
Oh, don't even ask! I have an 8-year-old son, and my daughter is 6½. And when they are left to their own devices, they turn my world upside down! My son, when he gets such an opportunity, wears his baggy rock pants, a fitted black t-shirt, and a headband, shades and then spikes his hair with coconut oil because he has nothing better at his disposal! And yes, would stand in front of the mirror and shout out songs like some rockstar.
My daughter is on another end of the spectrum. She would wear a racer back t-shirt, hair band, carry a little purse in which she would put her tissues and lip gloss and other important stuff.
P.S. All her things would be in shades of pink, purple and orange.
Tell us about the few initiatives that make your brand an ethical one.
We are an all-organic venture. We only use cotton fabrics in the outfits we make. Also, we have always used handwoven and natural colors. In fact, recently when I launched a chanderi collection, I went to Chanderi itself and got my things made from the weavers there because I wanted it to be pure and natural.
Apart from our fabrics, we do not use any plastic in our packaging as well. Our packaging, tags cards are all recyclable. Internally, we also try to recycle scrap fabric as much as we can. So yes, this is how we try to make the entire journey of our garment pure.

Having worked with physically challenged women, share with us the story of a woman you have become close to or a story that inspired you.
I have one worker called Jaya Mandol. She must be nearing 35. Her left leg below the knee is amputated. She is a great person to work with. What I love about her is her will to work. She would never say no to any work and even if she doesn't know a certain thing she will be all happy and enthusiastic to learn. Her determination and grit are amazing! She is extremely dedicated and reliable. She is a great person to have in life. I feel when you spend time with such people you become a lot more appreciative of them, about your life and everything around you.
You mentioned in one of your blogs that women with disabilities faced commuting issues. How did you try to change their situation?
I pay them an extra auto allowance in the morning when they come to work. Since they face issues while traveling, I try my best to help because I don't want them to drain out of their energy before they begin their day.
One personal learning from these women and how they have impacted your life?
I have learned that we should not underestimate ourselves. These women are not the healthiest, but their attitude is what drives them.

What is your take on gender neutral clothes?
Well, you can do gender neutral clothes for newborns, but personally, I am not a very big fan of them. I don't personally like that boho unisex look!
Your message to parents about the responsibility they have in raising ecologically aware kids?
I feel parents themselves need to be more aware first. They should understand that it has a triple advantage. Organic cotton is safer for their children, better for the farmers who harvest it and ultimately better for our planet. Actually, I would blame it on the terminology. Not everything that is being said organic in the market is actually organic. The word organic has been bastardized.
Also, it is important for parents to understand that the price for such clothes is not high. In fact, what is important is to feel the significance of the clothes quality. They should realize that it's about the world they are leaving behind for their children.

Share with us a moment when kids stole something from your wardrobe.
Ummm, let me think… My daughter takes out my heels and pretends to walk in them. My son, well, he thinks I am so uncool for him but still takes away my speakers.
Five summer clothing trends for children you would suggest.
I would suggest racer back top, printed summer dresses, kaftans for girls. For boys, I would say printed summer shirts and breathable natural, hand-woven fabrics in any silhouette.
What are the challenges of green business in our country?
The biggest challenge is a lack of awareness both from the buyer and the supplier. Everybody has a mindset that bina chemicals ke toh kuch ho nahi sakta. One condition that was laid in front of us and lies ahead of other green clothing brands is not to use Azo dyes. Thus we had to make everything which was 100% Azo free. So, the accessibility of pure and natural dyes was also another challenge.

Three health benefits of your clothes?
Organic cotton lets a child's skin breathe completely.
The chances of skin diseases are minimized because when your child is perspiring, the fabric allows the sweat to evaporate.
And, it is the softest fabric thereby is most comfortable.
One outfit from your collection you'd love to wear yourself?
I have a pre-draped saree with a backless choli that I love the most. I even considered it for myself for Diwali.

Do you have a vision for making your brand more economically affordable for the lower middle class?
Well, I want to say that we have to change this mindset of sasta hai toh lelo! Buying a Rs200 shirt from an inexpensive store may seem a brilliant deal, but the environmental and social costs attached to it are far higher. I am totally against it.
It is because that cheap garment, probably made in a factory with poor labor conditions, using sub-par fabrics and dyed with chemical-laden colors will not last very long. And when you trash it, it will only add to the 10 million tons of clothing being dumped every year by Americans alone! As a population, we must be dumping at least twice that; twenty million tons!!! It's just that as consumers we are often completely unaware of these many unspoken costs.
What environment-friendly wardrobe tip would you like to give?
Umm, I tend to only buy classic clothes. I have a few things in my wardrobe since college. I believe in buying fewer things but keeping them for long.
If you were to introduce yourself with a message on a t-shirt, what would it be?
The message on my t-shirt would read 'Unapologetically happy.'
(This story was first published on March 22, 2017)
Was this article empowering?