Thursday, December 09 2021, 06:56:23
Mukta Plays Santa Claus To Our 'Classroom On Wheels' Children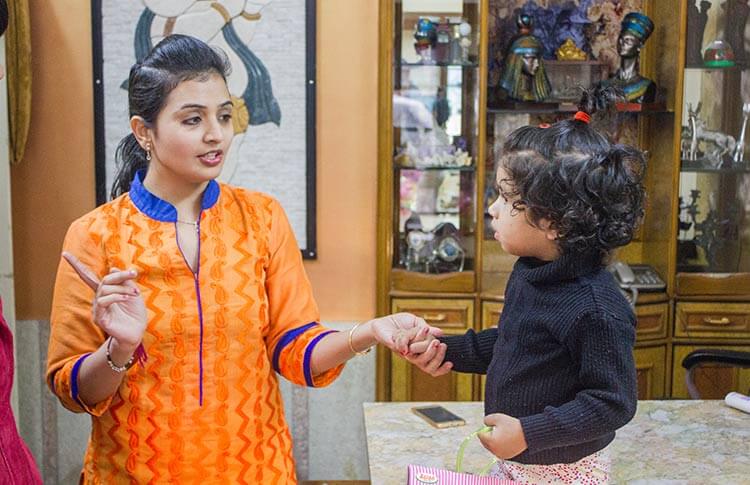 It's been a while since Classroom on Wheels rolled forward. Allow me to refresh your memory. Classroom on Wheels, an initiative by Jaipur Women Blog, blared into action in the crooked streets of the slum areas on October 27th, 2015. The team aims to fill in gaps in education of slum children and at the same time also makes sure that they aren't being mistreated in any way.
The children now have regular classes with us, they are learning how to count now, they know alphabets, they can answer the question "what is your name" in English. How delightful, right?!
As you know, this Christmas, we asked them to draw the things they'd wish for from the pot-bellied, red suit wearing, big bearded Santa Claus. Does he have what they asked for? We met one "not so Santa looking Santa Claudette."
Her name is Mukta Basandani. You might remember her from the JWB weekend bottle painting activity. Mukta wanted to contribute her bit to making this Christmas memorable for the kids at our Classroom on Wheels.
She generously decided to donate a lot of toys for the kids! We went to her place to pick them up.

JWB – Thank you for the donations, Mukta, the kids will be very happy!
Mukta – I'm so happy to be able to be a part of this wonderful initiative you've taken. When I saw that article where you had asked for contributions, I was moved.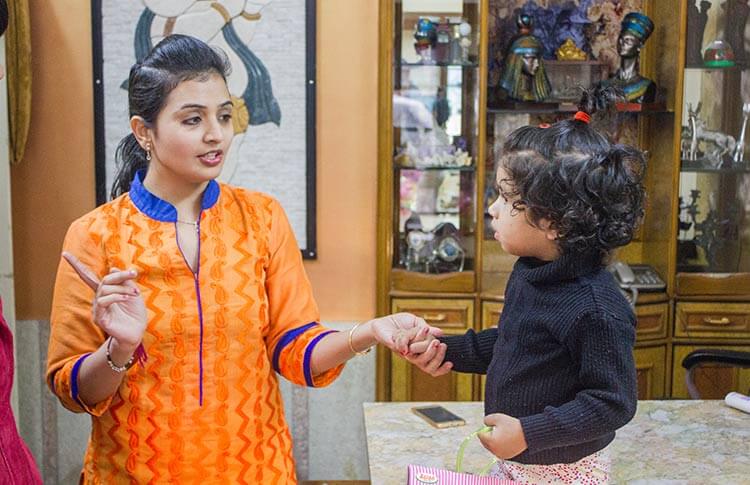 Meanwhile, Baby Kim stared at me and Pallav, the Photographer, from her mother's lap.
JWB – We see a lot of other boxes also packed here. What are these for?
Mukta – We've collected donations for the Chennai Relief Fund. They are supposed to go in a couple of days.
JWB – That's a wonderful thought, Mukta.
Mukta and her husband also want to visit the kids at Classroom on Wheels! When she was handing over the toys to us, Kim was told that the toys were going to a certain Shanaya's house! She held on to the kitchen set, but gave it away to donate to the slum children with a big heart!

Would you like to give these children their first real Christmas? If you wish to donate some toys or warm clothes for the slum children, send us an email at contactjaipurwomenblog@gmail.com
Photo Courtesy – Pallav Bhargava
Was this article empowering?