Wednesday, September 27 2023, 10:17:43
Mehak Agarwal Scores 95% in Boards. Teeny Tiny Deal?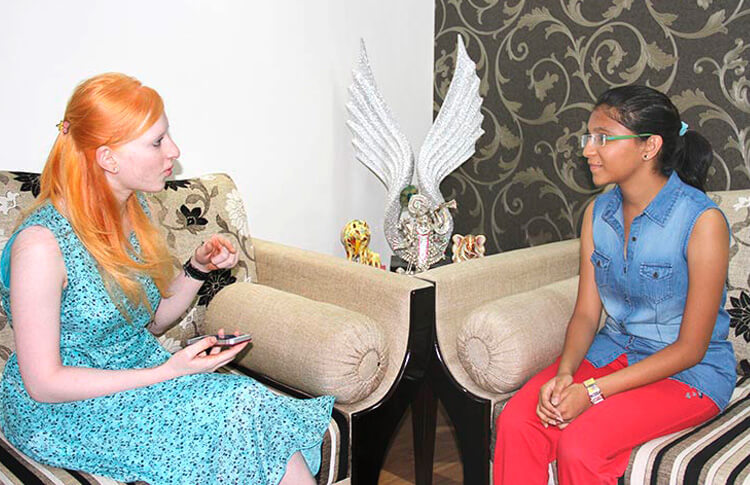 You know that 'Teeny Tiny' Campaign is all about teenagers. In this blog, I decided to applaud the Rock Stars (Toppers of 12th) by choosing one among many. Mehak Agarwal from Rupmani Birla School. All you lazy bums out there (like me) can derive beneficial tips from my interview with her:
Congratulations on scoring a 95% in Boards! What's the reason behind your success?
Mehak: I had the determination to prove to myself that even I could top. So I guess, that's why.

Who inspires you the most?
Mehak: My father truly inspires me the most. He used to be a topper in his school.

Many of your friends may have gotten a lower percentage than you. Are you consoling them in any way?
Mehak: Of course! It's not the percentage that counts, it's just a number. What matters the most is the person's kindness and humility. Academics is important but hey! It's not the end of the world. Words! Mere words are what I can use to console them. But I don't distance myself from people who scored lower than me. That would be inhumane.

When did you start studying for your boards? Are you always studying?
Mehak: I studied every day and made sure I didn't miss even a single day to meet my books. And yes, I studied a lot, as boring as that sounds. (laughs) But don't worry, now that my boards are over, I have started playing basketball.
Not boring. I feel instantly motivated.

What do you want to study after 12th?
Mehak: Actuarial science. It interests me deeply.

Why?
Mehak: I love Mathematics and statistics, specifically. After actually being done with actuarial science, I'll be able to assess risk in finance and other industries. Just the thought is very interesting and challenging, and I love challenges!
Mehak had always dreamt of seeing her picture in the newspaper amongst the toppers. Guess what? Her dream has come true.

Talk about your parents' role during your exams.
Mehak: My father used to pull all nighters with me while my mom's encouraging words kept me going on.

Tips to teenagers who want to score a perfect 95%? God knows how badly we all want to be toppers! 
Mehak: Study regularly. Don't leave it for tomorrow because tomorrow never comes. Also, make plans for the day. And revise twice.
Noted.

A message to all teenagers of Jaipur. 
Mehak: Never lose hope. If you try hard, you'll definitely succeed.
I hope we can nurture as much conviction and determination like her.
Congratulations once again, girl! 
Was this article empowering?