Sunday, May 28 2023, 05:55:17
Meet Trinity Saioo From Meghalaya, Who's Leading Women's Turmeric Farming Movement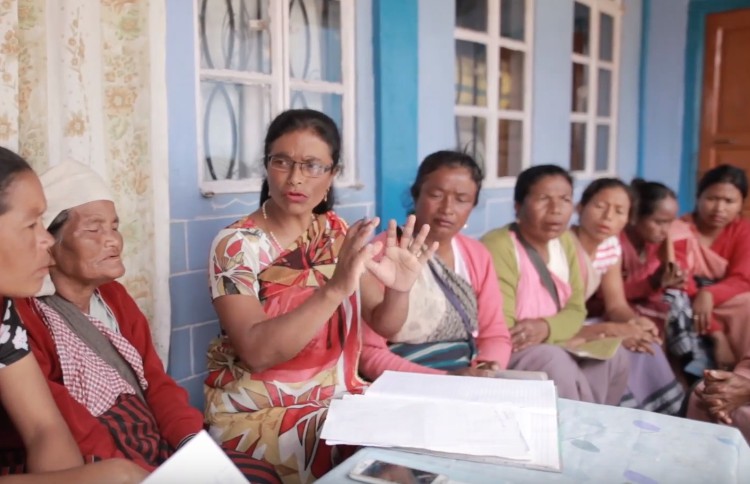 Hailing from Mulieh village in West Jaintia Hills district of Meghalaya, Trinity Saioo, an award-winning turmeric farmer, has been leading 800 women in her state to cultivate and increase the popularity of Lakadong turmeric.

The Jaintia hills in Meghalaya are known to yield three varieties of turmeric, namely Lachein, Lakadong, and Ladaw, each having a distinct identity. The indigenous spice is unique in the world and has the potential to change the lives of countless farmers as buyers are willing to pay a premium price for its quality.
Awarded by the Union Ministry of Agriculture for excellence in horticulture production, Saioo, a school teacher by profession, tends to her turmeric farms every day. "My mother also farmed turmeric. So it was a very natural transition for me to start doing the same," she says.
As the region of Meghalaya has natural advantages of growing a variety of spices like turmeric, ginger, chili, black pepper, and bay-leaf, Meghalaya's Department of Agriculture is depending on Saioo's leadership to take Mission Lakadong forward, so that the farmers expand the area of Lakadong farming in West Jaintia Hills. With the aim of producing 50 metric ton of turmeric per annum in the next five years, Mission Lakadong's 2018-2023 objective is to enhance the livelihoods and income opportunities for Lakadong turmeric farmers.
It was in 2003 when Saioo experimented with Lakadong in her fields and realised that her income doubled as compared to the Lachein variety she had grown earlier. "I realised that other farmers were not aware of the benefits of growing Lakadong. The high cost of the seed tubers was also a hindrance for the poor farmers," she recalled.
Saioo undertook training from the state's agriculture and horticulture departments on improving the yield of Lakadong turmeric and with the Spices Board by her side, she helped illiterate women to complete their documentation and avail subsidies for seed tubers so that they could switch to high yielding variety.
"As a teacher, I guide them to cultivate turmeric and help with pest management. Women in Meghalaya do the core of the farming work and our husbands or male members assist them. So any boost to their skills means it adds to their family's income," shares Saioo.
Over the last decade, Saioo has helped in reviving The Life Spice Federation of Self-Help Groups, which currently has 100 self-help groups as members. Through the self-help groups, she leads 700-800 women farmers, who rely on products derived from turmeric for their income. She has also been instrumental in pushing for policy advocacy, implementation of schemes, and marketing of Lakadong turmeric.
Explaining how the sale of turmeric products helps women in earning an income, Saioo shared, "The turmeric is harvested, sun-dried and sliced or powdered by the women. Many women sell dried and powdered products when they need money, for instance, to purchase textbooks ahead of the new school session. So the income is variable and the farmers have a choice."
Although there are some challenges faced by Saioo and her band of farmers, they are not to be bogged down by them. "We have the gift of good soil, conducive climate, and hardworking women. We hope to work these to our advantage so that people outside Meghalaya realise the value of our produce."
H/T: The Scroll
Was this article empowering?