Wednesday, November 29 2023, 03:30:43
Meet The IPS Officer Who Sends Half Her Salary To A Deceased Truck Driver's Family Every Month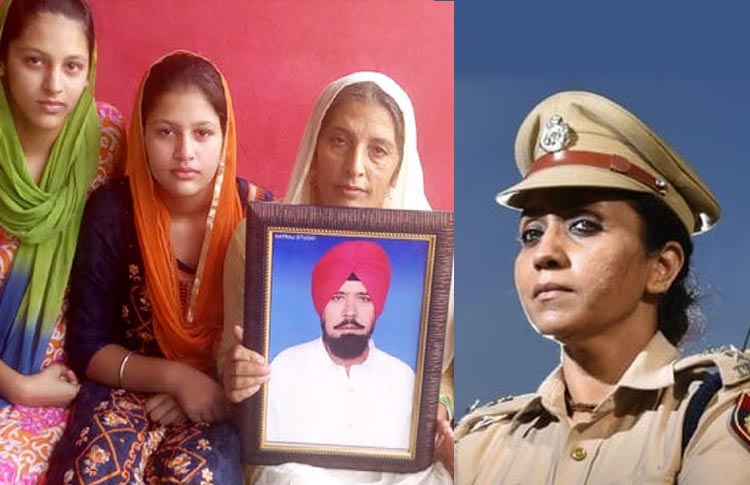 This is the story of a kind IPS officer from Delhi who's sending half her salary every month to an unknown family living on the Indo-Pak border.
The three daughters and mother of deceased truck driver Sardar Maan Singh started receiving financial and emotional support from DCP Aslam Khan after they got the news of Maan Singh's murder. The driver was supposed to return home for a family wedding after three months when two robbers mugged and killed him on the highway.
Sardar Maan Singh's family lives in a small hut in a hamlet of 150 houses in Flora, which is about 2 kilometers from the Indo-Pak border.
As much as Maan Singh's children, Baljeet Kaur, Jasmeet Kaur and Asmit Kaur, their mother Darshan Kaur and grandmother were heartbroken at the news, what made them worry more was their dark future. With no earning member in the family and kids who haven't yet completed their education, the family was aghast at the situation. However, when they received a call from Aslam Khan, their happiness knew no boundary.

Speaking to Navbharat Times, his daughter Baljeet said, "We were worried about how we would continue with studies and manage school fees. Even a square meal seemed unaffordable to us. Then, one day, we got a phone call from Delhi. DCP ma'am (IPS officer Aslam Khan) had found out that we were struggling to live. She spoke to all of us and promised that she would transfer some amount to our account every month. She even told us that she would try to get governmental help for us. It was a very emotional moment for us. We refused to take her help, but she didn't listen. Our studies and our lives are going on only because of us."
Apart from the financial help, DCP Aslam Khan is in regular touch with the family through the phone to keep her updated. Baljeet said, "We haven't even met each other but she calls us every other day and talks to us. She especially asks about my studies. We've discussed admitting my brother in a good school in Jammu."
Just in case you're wondering about DCP Aslam Khan's name, read this short interesting story. During a speech, she explained, "I have a man's name as my parents had decided that they would name their child Aslam. Luckily or unluckily, a girl was born, but they went with the name Aslam." She further added that she is forever thankful to her parents who made extra efforts to educate and empower her, even though they themselves were uneducated.
(image source: here, here, & here)
Was this article empowering?