Sunday, November 29 2020, 12:22:09
Meet The 5 Inspiring Female Teens From India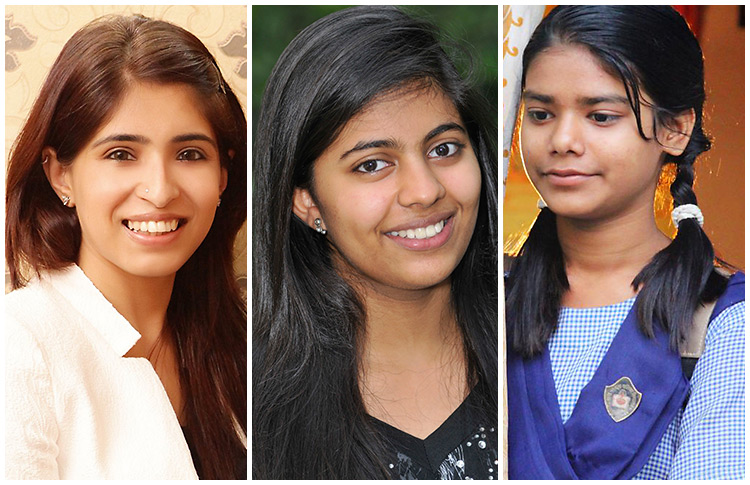 Meet the five ambitious, courageous and determined girls from India who are inspiration to thousands others like us.
11-year-old Rekha Kalindi who refused to tie the knot

Rescued from child labour by a UNICEF educational programme, Rekha also stood up against child-marriage. She belongs to Jhalda, near Kolkata
16-year-old Sikha Patra who tackles polio and child marriages

Sikha is committed to improving health and sanitation in India as well as promoting gender equality. At the young age of 14, she joined Kolkata youth group 'Daredevils'. She and her group members went door-to-door to spread awareness about Polio vaccination booths in the area. They used puppetry to inform children about the importance of disease prevention, and eventually helped to make her village Polio-free. Recently, Patra, recognized by the Bill and Melinda Gates Foundation, has also been campaigning for women's rights. She has created a three minute video, Rivers of Life, about young unmarried girls standing up for themselves, and this video went on to earn international recognition. Patra's work in raising awareness for the vital problems are phenomenal.
16-year-old Anjali Chandrashekar uses her art to bring relief to the underprivileged

Anjali was teaching at a centre for the underprivileged when she was only ten. She produces artwork that raises awareness and funds for issues such as natural disasters, prevalent diseases in India, the child abuse and the rehabilitation of underprivileged children. In 2008, she raised around $5000 for an international Diabetes charity by creating a poster; this money went on to provide insulin for many impoverished children with the disorder. Her art work has been purchased by several charities, including UNICEF and UNESCO.
18-year-old Rashi Anand transforms the streets of Delhi

Rashi founded Lakshyam, an NGO that provides education and employment for street children and women in seven states in India. She created a Toy Library, which has since delivered donated books and toys to over two lakh underprivileged children in India. She also set up schools in Delhi which have provided English, Maths and Computer Skills training to 300 children living in the red light areas. The charity has helped around 200 women in the villages of Jharkand to gain training in stitching, sewing and jewellery making.
17-year-old Avani Singh is committed to bringing Women on Wheels

Avani founded an organisation, Ummeed, which gives training to women in slums to become taxi and rickshaw drivers. Receiving her first rickshaw from the local firm Green Wheels, she first provided employment to a 33-year-old single mother.
Was this article empowering?