Wednesday, November 29 2023, 03:46:58
Meet Celebrity Makeup Artist Charu Khurana, Who Is A Champion For Equal Rights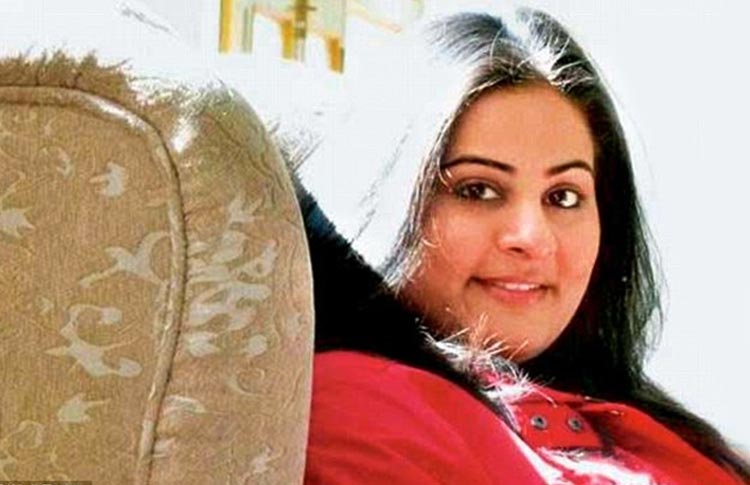 For about six decades, women makeup artists were classified as hairdressers, who were not allowed on movie sets and confined to vanity vans, and had to share credit and remuneration with their male counterparts. The prejudice came to an end in the year 2015 after a six-year-long fight led by makeup artist Charu Khurana.
Charu, who started her film journey with the 2003 movie Yahaan, was the first woman to be inducted to an all-male Cine Costume, Make-Up Artist & Hair Dressers' Association (CCMAA).
"The process had built anxiety and frustration in me," shared Charu in a chat with us.
Her journey of over two decades in the industry, sexism, and the pre and aftermath of the fight, Charu opened the vanity box for us. Read excerpts:
Charu, let's rewind to the year 2015 when the historic verdict came out. Tell us about how you felt after winning the six-year-long battle. 
"I finally won't have to climb the court stairs and wait endlessly," were the words that my heart mouthed. The entire process was exhausting and long. The case hearing dates would be in a gap of a week or 10 days, which would be followed by crazy anticipation. I used to think, "Why is this not happening?" "This is what our constitution believes in – equality. Where have I gone wrong?" I was pregnant with my second child and travelling back and forth was so exhausting.
Tell us more about those difficult six years. 
Before I filed the petition, my disappointed-self wondered, "Why haven't senior artists spoken up for this till now?" But I was more disappointed when only 6-7 women makeup artists came forward to support.
Once I began the fight, the whole men-led union went against me. A good couple of times they interfered and created chaos on the movie sets I was working at. Once the electricity was cut on the sets of Alex Pandian. I was thereafter deprived of work for two-and-a-half years because nobody wanted to work with me until the verdict was out. Mostly because of the pressure of the union, I was brought to a stage where I was almost boycotted.  What could have the producers done? They couldn't have taken up with the loss because of a makeup artist. It was Baahubali – The Conclusion that changed the course for my career again.
How have things evolved for female makeup artists since the verdict?
It has opened doors for women. From none to 5000 women are registered with the union and working on the movie sets. This number is massive. A cordial relationship is shared between men and women. The problem that, however, still exists is the lack of acceptance that I think is not only in this field but everywhere.
After having won the gender discrimination battle, Charu now wants the hefty amount of Rs 1 lakh as fees to be part of the union to be scrapped.
You have worked equally for the Hindi film industry and down South. Is there any difference?
No difference at all. Both the sets have the same amount of professionalism and respect towards artists.

Working with dignitaries like PM Narendra Modi and Barack Obama must have been a moment to cherish forever. We're all ears to know more.
It was amazing! Probably the kind of experiences that cannot be expressed with words. I remember, when I did PM Modi's makeup, I told him about the awaiting verdict. He assured me that the judiciary will take never take a decision that is against the constitution.
When I met Mr Obama, it was so divine. The aura that he carries, the positivity, is out of the world.

Which character's makeup has taken the most amount of time? 
Abhishek Bachchan's character in Raavan. Worked on about 10 to 13 looks in a day on him. Took quite long as we also had to paint his body.


Elaborate a bit about your creative process.
It's a team work. It starts with a brief discussion with the director where he explains his vision for the characters, followed by a discussion with DOP, costume designer, and actors. Like for Baahubali, we did a lot of period study on the kind of costumes, makeup, hair, body language. After the study and a couple of looks curation, we start with trials and look tests. There is a detailed study of the character and mood of the film.
Any makeup tips from the movie sets that can be used by every woman?
Always smudge your eyeliner and give a soft smoky look. Looks gorgeous on the Indian skin and features.
How often does your family visit the sets? Do your sons become little helpers?
I have two young sons; one is five and other is four. So, I generally travel with them. During Baahubali, I couldn't leave them with my husband as he was away for work too, so three of us went to Hyderabad together where we rented an apartment. My parents had come along, so they took care of them at home with the support of a domestic help. My mom is the biggest pillar of my life. From getting into makeup to supreme court case to delivery, she has been my backbone.
My husband is extremely supportive. He helps me maintain my peace of mind. I am blessed to have a good family. My sons are quiet on the sets and help when needed. Once we were shooting in London, where my elder son helped me when he saw me juggling things. He held the mirror, brushes, and assisted me. Cutest assistant, definitely!
Before we wrap up, tell me Charu, do think Indian cinema needs to give more recognition to makeup artists?
Yes, definitely. People yet don't know much about the efforts that makeup artists put into the building of a character. We're not rewarded enough and need to be more appreciated. Also, give recognition to the character that stood out the most in an award function and that way the artist will get more recognition and appreciation.
First published on Sep 17, 2018.
Was this article empowering?