Wednesday, September 27 2023, 11:34:41
Mayavi Khandelwal Shares Her Favorite Vegan Recipe & Promises To Teach Us The Wagon More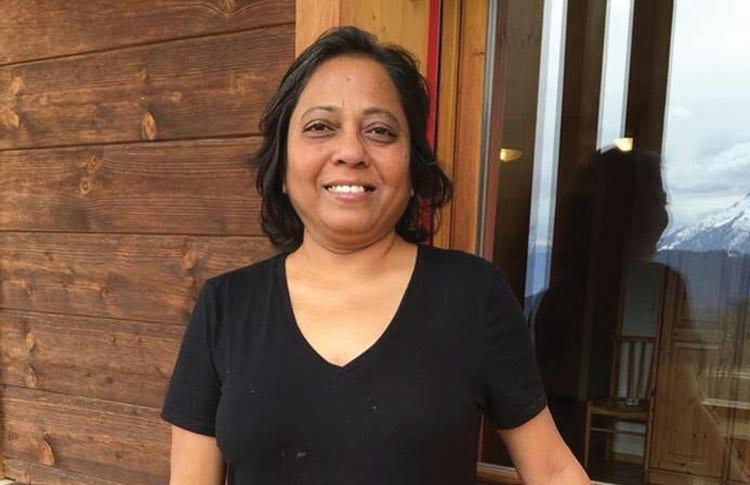 Did you know that the Mumbai-based Vegan Expert, Mayavi Khandelwal is coming to Hotel Polo Inn & Suites, Jaipur with the Wagon of Vegan Recipes?
Mayavi, the founder of My Pure Path, will bring back the healthy native ingredients into our daily menus.
*can't wait*
Mayavi is also a founder of India's first Vegan Tiffin Centre and is an incredible chocolatier. She is also working on creating a pan-India venture based on vegan food and recipes
"An animal produces milk for its progeny, not for our consumption. By depriving the calf of milk and consuming it ourselves, we are going against nature. Imagine what if a human baby is deprived of mother's milk while it is bottled and sold elsewhere? Doesn't it sound gruesome and monstrous?" questioned Mayavi.
In the two-day workshop, Mayavi will reveal the key to natural and permanent weight loss and how to reverse common lifestyle diseases.
"I used to suffer from high blood pressure and diabetes? But believe it or not, after I became a vegan I didn't need the medicines anymore as the diet made all the difference and kept the ailments on the check," she had revealed.
She also shared her favorite vegan recipes and you'll be surprised to know that one of them is Butter!
Whatttt? Vegan Butter? *impressed*
"One of my favorites is white butter, which is made with coconut milk and a special Srikhand prepared with cashews and raisins. Both these recipes are mouthwatering." (Read the entire conversation with Mayavi, here)
Now, this is tempting me to join the workshop!
Are you too thinking?
Well, think no more!
Hop on the Vegan Wagon and learn the art of cooking delicious food which is oil and dairy free.



And guess what?
You will have your own workstation with lots of ingredients to explore the chef side of you!
The two-day Vegan workshop will be held on March 9th and 10th at Hotel Polo Inn & Suites from 3 to 6 pm.
Contact us on  +9198282 88876 and book your tickets, NOW!

Was this article empowering?