Sunday, November 29 2020, 01:13:56
Let's Get Inspired By Anushka Sharma's 'Good Boy' Who Often Donates Blood For Dogs In Distress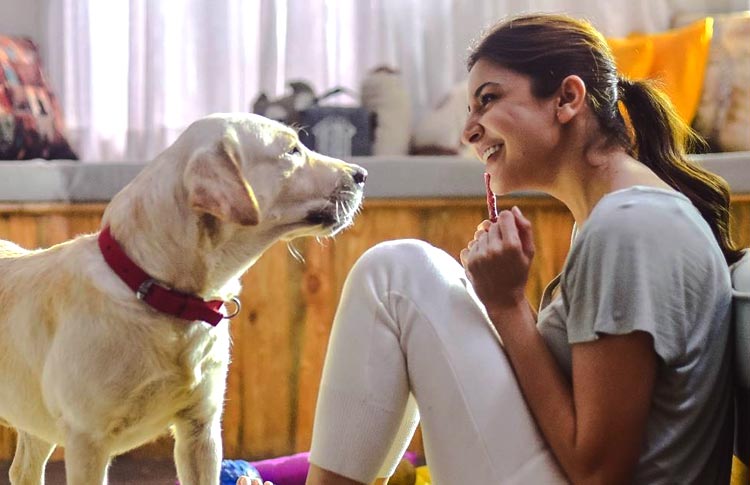 I remember falling severely ill and fighting death nearly two times as a two-year-old puppy. During and after my operations, mum says I lost too much blood while fighting the deadly virus Parvo and later, a Uterus cancer. But you know what contributed to saving my life both the times; it was the blood that my fellow four-legged friend had donated in the past in the pet blood bank.
Earlier today, when momma was busy scrolling through her Instagram feed and caressing my soft hairy back simultaneously, I bamboozled with my wet nose into her phone screen and did a sneak-peek into Anushka Sharma's IG page.
Yesterday, the actor posted a picture of her doggo, Dude, sitting on a stage and donning a shiny gold medal. According to my sources, it's the 'Bravery Medal for Dogs' that my Labrador friend was showing off in the pictures.
Actually, last Sunday, Dude attended a camp with his family to donate his blood so he can be of some help to other dogs in distress. The fluffy hero then posed with the organizers and got many dogfies clicked with his human fans.
About the event, the proud mommy Anushka wrote – "Dude becomes a proud blood donor; he got to save the life of another dog in need. Thanks to @bvcstudentcouncil_18 for organizing this event & creating awareness. I hope this encourages all those of you with pets to do the same!"
I am so proud of you, Dude. You are a real good-boy.
824.6k Likes, 1,783 Comments – AnushkaSharma1588 (@anushkasharma) on Instagram: "Wishing you & your family a blessed Diwali. May the light in you grow brighter this Diwali & bring…"
To make your fur-baby a part of this good cause, contact the nearest pet hospital for guidance.
Was this article empowering?