Thursday, December 09 2021, 06:42:30
JWB's Taboo Shoutout of 2015!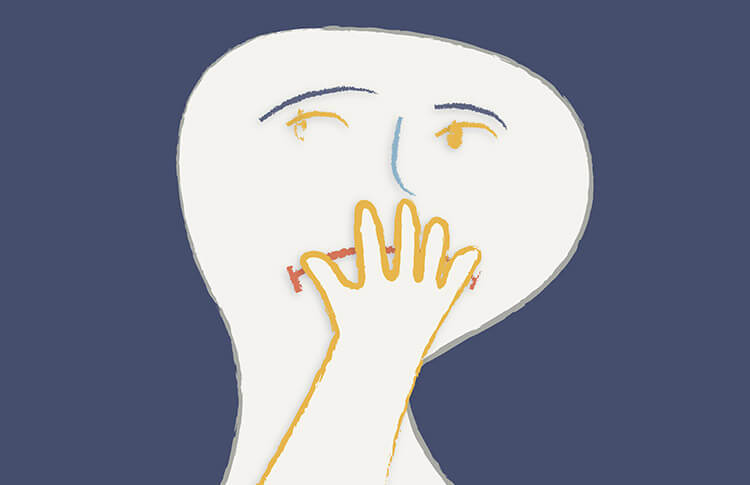 We have reversed the so-called "taboo subjects" to the most talked about ones, at JWB this year.
We made sure to voice our thoughts over and over again, till they were no longer treated as untouchables!
Here are the "taboos" we smashed right in their "log kya kahenge" faces and liberated ourselves from them.
With the entire world, JWB, in the chorus, opposed the Body-shaming of women.
We are the ardent believers of 'Each soul, Beautiful of its Kind'.
We have had and will always celebrate a woman in her truest form.
I repeat:
Stop objectifying women,
Stop conforming to a body type,
Stop finding flaws when there are none,
Stop!
Clear your mind,
And celebrate her,
Coz a woman as she is,
Is the best gift to the mankind
JWB strongly spoke about Periods this year. Still, for those who didn't crack the nut, here's for you, the last time this year, in plain.
Dear society,
Yes, they come every month and as women, we are not ashamed of it. It's this ability to bleed that we can bear children; else we'd be same as men. No, we won't sushhh-sshhh over it. We reject the black polythenes you pack our sanitary pads in. We will touch the pickle! We will wear whites on our days! We will enter the temples because God doesn't discriminate! And if you want to stop us, try! For we are unstoppable.
Yours Sincerely
Women, who don't give a flying fuck.
Sex! Sex! Sex! Sex! Sex!
We got this "in-the-bedroom-only" discussion out of them and addressed the need for proper sex education in India.
We are yet again shouting to the world, who have their ears covered and eyes shut even at the mention of sex.
Sex-Ed pleads one more time,
"Do not misunderstand me
For I don't teach how to have sex,
I create awareness about your bodies and its changes with time.
I bust the myths you hold,
Don't give me a look so cold!
Give me your attention,
And the world will become a safer place."
We started a rubric "Censored" this year, which empowered women to freely and openly tell the stories, otherwise buried deep in their hearts.
Many women wrote their stories and liberated their souls from the burden of the pain they carried. We were glad that we had provided them with the platform.
For all those women:
"The clock is ticking away,
Wrap up your sorrows in those soiled tissues,
And send them away to a faraway land with 2015.
Unfold the gifts that 2016 brings,
Recreate your life,
Just embrace the change of time."
Gender Identification and Acceptance
JWB has heartily contributed in spreading awareness about the need to accept LGBT community. We were heartbroken by the lives they are forced to live, due to our ignorance.
We brought to light, their views and thoughts, their suffering and pain to sensitise people about them and their needs.
We will continue to empower them and support them till they get their rightful place.
To the LGBT community:
Sorry for the injustice done,
Sorry for the grievance we caused,
Sorry for keeping you in dark.
You will surely get your due,
For now, there's light,
That shone upon you!!
The whole Team JWB would like to thank all its followers and believer for trusting in us and appreciating our guts.
With high hopes for 2016, we wish you a Happy New year!!!
Was this article empowering?