Thursday, December 09 2021, 07:29:36
IWB's Fourth Feminist Rhyme Tells The Tale Of A Girl Teaching Her Brother About Housework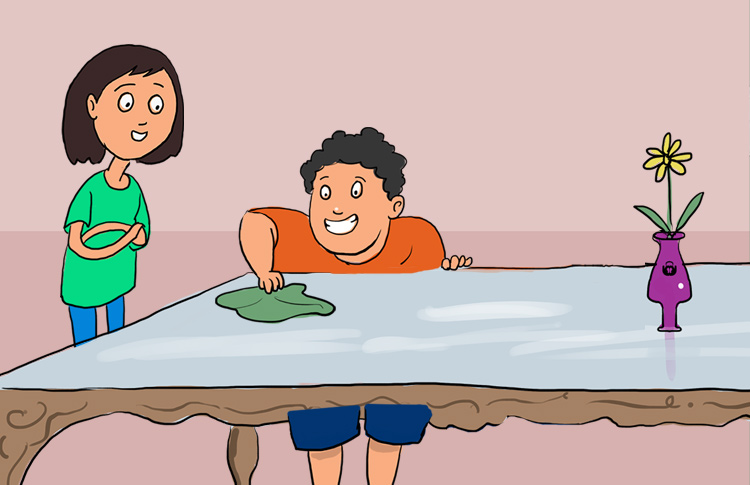 If we look back at our school days, we'll realize that growing up we were subjected to an enormous amount of casual sexism which was present in the most innocuous forms.
While the boys in our textbooks were shown as strong, hard-working people, girls, on the other hand, were the sweet ones, quietly taking care of household chores. Since what we're taught in our childhood has a huge impact on the kind of person we come as an adult, we decided to do something for kids this year.
This National Girl Child Day, we announced our collaboration with activist and writer Kamla Bhasin to release our own "Feminist Rhymes," which might help kids to learn better and believe in their dreams regardless of their gender. This series, which aims at promoting gender equality and confidence in girl children, will feature three creations of Kamla from her book "Housework Is Everyone's Work" and three of IWB's own Feminist Rhymes.
We're here with our next rhyme, Haanji, featuring a sister trying to teach her brother about housework. Household chores are seen as a strictly mom-zone, with the daughter pitching in once she's a little older. Indian men are not expected to help around the house, which is the beginning of a lifetime where they benefit from male privilege.
Here's the rhyme. Hope you and your child enjoy it!
Aimed at promoting #genderjust views in all and confidence in #girlchild, we are releasing the 5th rhyme today: Haanji On #NationalGirlChildWeek, we dug deeper into our childhood memories only to find traces of casual #sexism present in the most bittersweet forms. Surprised? Well, so were we!
You can listen to the other four rhymes on our YouTube channel.
Was this article empowering?