Thursday, December 09 2021, 06:53:47
"His Fetish For Period-Sex Disgusts Me. Is My Husband Raping Me?"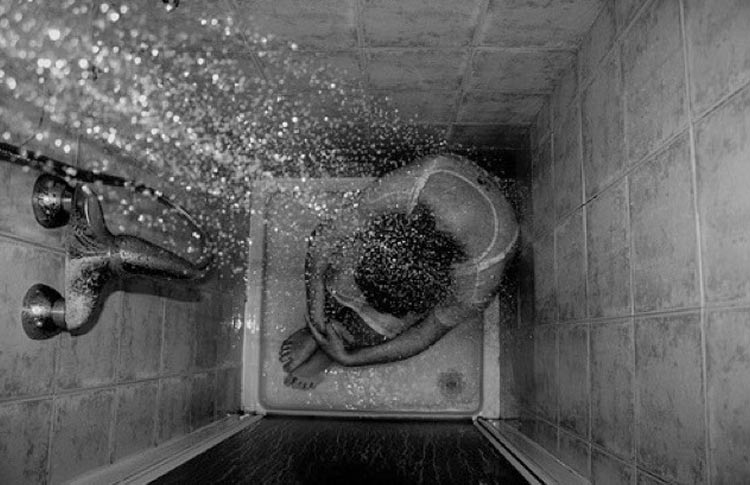 He was the love of my life, and I thought I could do anything to make him happy. But, now he finds his happiness in period-sex, and all I am experiencing is excruciating pain and embarrassment.
IWB's section, "Censored," features real women/men narrating real stories. Stories, which are usually censored by the society are given a platform.
There is absolutely no room for judgment or condemnation. Women/men can open up about their personal issues, reach epiphanies, inspire people all around the world, and seek an expert advice. Read on, and get your dosage of empowerment.
27-year-old Neha (name changed) from Noida, got married to her boyfriend of 3 years, Raghav (name changed), last year. What Neha imagined to be a happily-ever-after, soon became a dreary nightmare. Neha wrote us in the email that she has been reading a lot about marital rape and wants to share her story to understand if what's happening to her is also a form of marital rape.
This is her story…
#SheSays
I was in the fourth year of engineering when I met Raghav, first year MBA student at the same college. We met at the fresher's party, and as a 'senior' in college, I gave a dare to Raghav and his two friends. They had to dance on 'Baby Doll' song like girls. After the performance, he winked at me and approached me, outrightly asking my number. I could feel the instant heat and connection.
We soon started dating and the last year of my college just went by in the blink of an eye. He had one more year to go and I, too, was figuring out what to do next. It was then that my parents started talking about my marriage. As Raghav and I, both were not earning at the time, we decided not to tell our parents about the relationship. Instead, I told my parents that first, I would like to have a job and a stable income and only then I would think of marriage.
I started working at an IT company and Raghav, too, after his MBA, got placed at a prestigious e-commerce company. Two more years went by, and it was in February 2015, that we finally revealed our relationship to our parents.
Like in most cases, my parents, too, didn't approve of our relationship because of our different castes. He is a Brahmin, and I'm a Vaishan Baniya, and that is a big problem in our society! After almost seven months of fighting and struggle, we both decided to get married, in spite of my parents' disapproval. On my wedding day, my parents were present, but anybody could notice their 'grief.' I still remember how I clutched my mother's hand when she came in the room where I was waiting after getting ready. I had tears in my eyes, and I begged her, "Ma, I'm starting a new life, today, and I need you more than ever. Please don't turn your back to me. Please, Ma, I'm your daughter, and I'll always be your little Nihu."
Though I got married to the love of my life that day, I clearly remember how Ma coldly patted my shoulder and walked out without any word, reminding me that I'm all alone in this.
As  I sat in the car with Raghav after the 'vidai,' Raghav held my hand and told me, "I understand what you are thinking. But, don't worry. I am here for you. I am your world, and I promise that you will never feel lonely. My parents will love you like their own daughter."
My Ma's expression as she walked out, the saat pheras, Raghav putting sindoor on my head, his words in the car, it all comes to me now, haunts me, every night. It's like I'm living a bad dream and I'll wake up from it.
It all started when I got my first period after marriage. We had just returned from our honeymoon, and I was beginning to settle in the routine life. My mother-in-law was very cooperative and supportive. She encouraged me to go back to work and assured me that she would happily manage the household chores. That night, Raghav came from office with a bouquet of red flowers. I felt so happy, and we both had dinner together. He kept nudging me while we ate and that's when I told him that I have got my periods. I could see him sulk and I couldn't control my giggle. When we came back to our bedroom, he casually suggested, "Why don't we try doing it?" I thought he was joking because he knew how painful my periods are. For 3 years that we have been together, he knew that most times, it was a struggle just getting up in the morning.
He came closer and took me by my waist and said, again, "Let's try, na?" I playfully slapped him and said no. I was going to the bathroom when he grasped me by my arm and insisted, "Please Neha, I always wanted to try it!"
I was surprised because he has never mentioned his 'fancy' for period-sex ever before and so I even questioned him about it to which he said, "I knew you would say no if I had asked before." I was a bit annoyed and told him so.
"Go on, go to the bathroom. But, you'll have to come and sleep on the bed only! Let's see who wins!" he said while I shut the bathroom door behind him.
My heart was still assuming that it was a joke, but my mind argued that it wasn't. The way he said it, it didn't seem like a joke. Anyhow, I changed and feeling a little scared, I came back to the room. Raghav was watching TV as I sat down on the bed. As my daily routine, I was applying lotion on my feet and hands when he came closer and took away the lotion from my hand. "Neha, I said, I wanna try. Please baby, can't you do this for me?"
I was in disbelief, and we both started arguing, and soon it turned into a fight. I ended up sleeping on the couch in our bedroom. Next morning, I woke up with a terrible backache. I saw Raghav getting ready, and I went up to him and held him from the back. "Sorry!" I said and made a puppy face.
He shrugged me off and stormed out of the room without a word. During the day, I tried to resolve the argument a number of times but all in vain. The next day was the same and the next day, too!
It was my 5th day of the period, and Raghav was still not talking to me. I was getting desperate to solve the fight, and I had an idea. That night, I went up to him and said, "Just for you, I am doing this! Let's try, today, okay? Happy?"
Without wasting even a second, he agreed and just to make him happy we had sex that night. Though it was my 5th day, the sex increased the blood flow and it was all over our bedsheet. It wasn't a pleasant experience for me. I was in so much pain the next day, I felt disgusted thinking about it, but I told myself that I'm doing this for him and assured myself that it was just for this one time.
I was so wrong! The next time I got my period, Raghav didn't listen to me and kept on insisting that we do sex.
"It'll be good like last time. You told me, you enjoyed it. I want to do it now! Please!"
I told him that I only did because he wanted to do it and I never enjoyed it, but that night, he didn't listen to any of my requests, and he had his way. I cannot begin to explain how disgusted I felt with myself and by seeing blood over me, around me, on him. And, it didn't stop on the first day, Raghav made sure that we had sex every day till my periods lasted. He said he enjoyed period-sex more than the normal one and that it turned him on. I tried explaining him my side of the story and how I didn't feel comfortable at all, but, he didn't listen. I now wonder whether he's the same man I fell in love with.
It's been 10 months, and I fear my periods, even more now. I cannot explain the feeling I get when we have sex during my periods. Every month, I plead him to not do it, and each time, he's more stubborn than before. I understand that period-sex is not bad, I have read that it's completely normal to have it. But, what about one partner's unwillingness to do it?
I am so guilt-ridden that I cannot even talk about it with anyone. My parents have only spoken to me a few times after marriage, and it was more out of formality. And, while I thought of talking to my mother-in-law about it, I feel embarrassed. What would I say? What will she think? How will she react? I so wish that my mother would be by my side. She would have understood me.
But, right, now, I feel trapped, and I don't know a way out. I married this man out of my own free will and consent. I even consented to have period-sex, that one time. What about all the other times when I requested, pleaded, and cried to not do it. Isn't this, too, marital rape? Or am I thinking too much? What can I do to resolve this inner turmoil? What's the solution to my husband's fetish for period-sex and my disgust for it?
Was this article empowering?