Tuesday, January 25 2022, 08:06:44
Designer Shruti Kakkar And Special People With Disabilities Paint A Taxi Together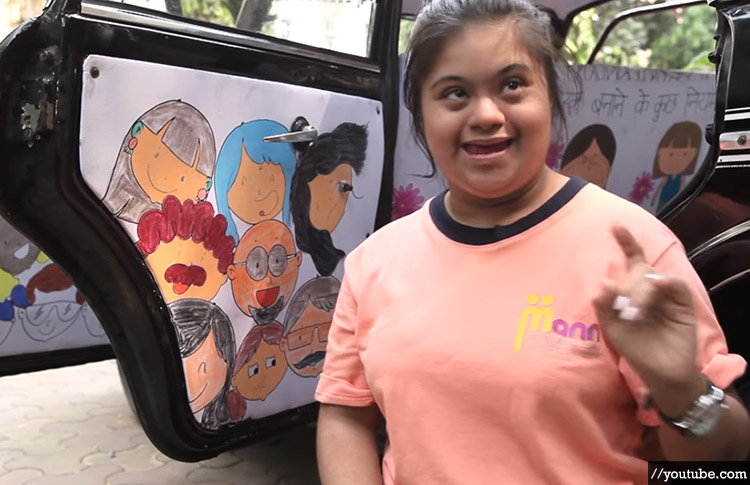 Taxi painting has become a revolution of its own in recent times. Remember how during Resurgent Rajasthan, a number of auto rickshaws were painted by different artists? That was a distinct concept our Pink City had come up with.
There was also a taxi in Mumbai that was painted with sign language, remember? Here's something similar that happened in this city again. Shruti Thakkar, who is a designer, teamed up with Taxi Fabric, and students from Mann Center for Individuals with Special Needs to design a very special taxi.
Launched on International Day of Persons with Disabilities earlier this month, the taxi's interior was designed by Thakkar.

The illustrations, which contain important messages for anyone travelling in the taxi, were coloured in by the students of the institute.

And the result is just perfect.

See how they did it:
Source: Buzzfeed
Was this article empowering?