Wednesday, November 29 2023, 05:44:28
Cyber Crime Expert Dhanya Menon Wants Licenses For Internet Users To Ensure Safety Online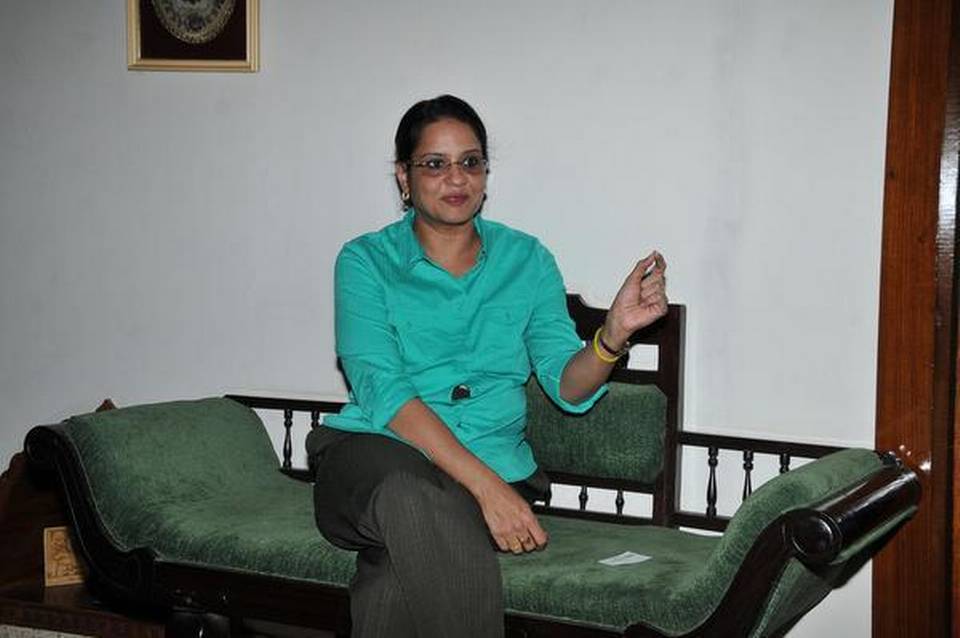 More Indians are online today than ever before. According to the latest surveys, around 450 million Indians could be connected to the internet by July. And does that surprise you?
In the last three years not only have my mom and dad come online but my grandparents now too busily send me texts on WhatsApp and friend requests on Facebook, more than once if I may add. Everyone around you is enjoying what was once considered a privilege.
But with that progress comes a host of challenges. The internet is a wonderful place that can educate and empower you, but if precautions aren't followed, it can damage your life.
Imagine this real-life incident that happened to a young teenage boy. He was on Facebook when he saw a friend request from a girl he had never seen before. They start talking and become friends, and soon they decide to video chat. The "girl" in this case is another man who captures some compromising photos of the boy and then threatens him to pay up.
This is called a Cyber Crime. As technology progresses, Cyber Crimes are becoming more and more prevalent. Being overwhelmed with the news such as an online sex racket busted in MP, I spoke to India's first woman Cyber crime investigator, Ms. Dhanya Menon, to understand the concept and extent of Cyber Crimes. By the way, you might remember her from this interview? 
"A Cyber Crime can be anything from a murder threat to cyber stalking," she tells me. "If I start telling you all the types of Cybercrimes, I'll be speaking for weeks on end." Ms. Menon owns a Cybersecurity company called Avanzo Cyber Security Solutions. She entered the foray of Cybersecurity in 2006 when three schoolgirls committed suicide after being blackmailed by schoolboys over a few photos on their phones.
"Just like there are licenses for driving a car, there should be licenses for using the internet. It'll be a technical challenge, but it'll be worth it. Like many people crib about airport security but when they board the plane, they want it to be safe."
She is willing to sacrifice the freedom of internet users to ensure absolute safety. "It is the responsibility of service providers to allow access to data that is mandated under law. No one should be above the law."
I am not sure if I agree with everything she has to say, but she firmly believes in it, "It is my opinion that this should be the case." She believes that such harsh methods are needed because the internet is a "no man's land of sorts." "Ensuring safety on the internet is very difficult. There may rarely be any physical damage, but there is always the potential for mental damage." She believes that everyone must be educated on how to use the internet. "How many of us even know that there is even an act that regulates behavior on the internet? (Referring to the IT Act of 2000)"
Ms. Menon believes that threats from the Internet also affects businesses in a massive way. Corporate espionage, identity theft, and hacking are a few of them. "I've never seen any business attempt to take a precautionary measure to protect their data. Theirs is always a reactionary attempt." She advises businesses to invest into a credible cyber security apparatus that protects their data.
"There are a lot of rules and regulations in our country. They might be enough to carefully protect users, but they aren't implemented properly. That's the biggest obstacle." On inquiring about the jurisdiction, the internet falls under considering it is international, she says, "Transactions are trespassing servers that don't necessarily fall within the jurisdiction of the country, but finding evidence is really not that big of a challenge." Coming from the foremost authority on Cyberlaw, you should take that as a warning.
If the scary nature of the internet frightens you she asks you to not fret, just follow precautions and you'll be safe. For this, her organisation conducts Cyber Awareness Drives with the police, businesses and individuals.
To use Dhanya's analogy, "Driving a car on the road is very scary, but you still have to go where you need to."
If you want to know about the different types of Cybercrimes and how to deal with, click here.
First published on Feb 24, 2018.
Was this article empowering?