Thursday, May 19 2022, 05:50:30
Buying Their 1st Sex Toy Is A Special Moment For Many Female Customers: Co-Founder Of Lovetreats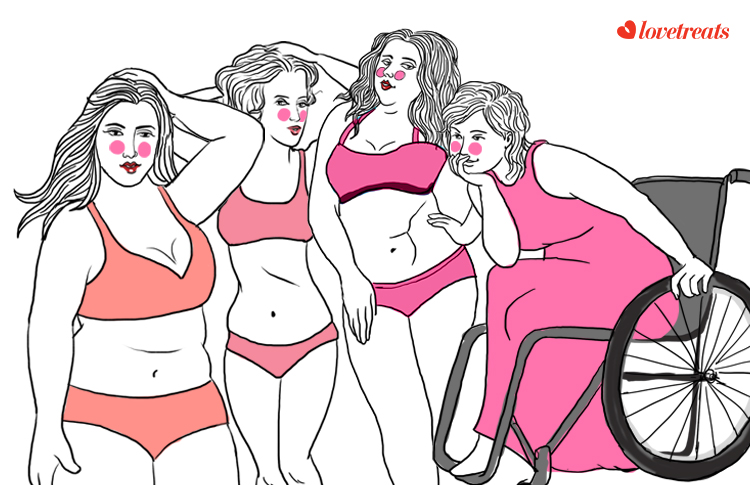 IWB thinks it is time we put an end to the unsolicited censorship on our words, desires, and lives, but more importantly to the shame that was never ours in the first place. We recently took the pink out of the blush with our campaign UNBLUSHING.
With our partner Lovetreats.in, we embarked on a mission to empower women by inspiring them to reclaim their agency in desire and exploring it. Now, post the success of our campaign, Ute Wiemer, co-founder, Lovetreats.in, India's woman-friendly sex toy shop, recently spoke to us about how they make sure they stay inclusive and body positive. Excerpts:
As a known player in the sex toys market, how do you maintain sensitivity towards all genders and communities – LGBTQ, persons with disabilities, etc.?
This is definitely a challenge and an issue frequently discussed within our team. We, therefore, try to listen to our customers in order to strike the balance between offering products that are not objectifying women and not offensive, but at the same time attractive and pleasing to users. We try to be inclusive of all genders, sexual orientations, and communities and frequently add more items to our product range that are requested by our customers. Our vision is to empower our customers across India to take their pleasure into their own hands and connect with their bodies and their partners in new ways – regardless of gender, sexual orientation or disabilities!
What strategy do you implement within your market research team to translate the customer suggestions/needs into the products of your brand?
When we get product suggestions from customers, our team checks carefully if these are in line with our product requirements, e.g. legality in India, non-objectifying of women, etc. After the lift of 377, we have been able to add a range of anal sex toys which has been long requested by our customers. We have also added more sex toys for couples recently based on customer suggestions.
What steps does Lovetreats.in take to maintain body positivity when catering to society?
Body positivity is an essential part of our communication strategy. We especially try to spread body positive messages through Instagram as well as through blogs and user stories that reflect body positivity. Stories told by our customers also reflect the diversity of our audience and the Lovetreats community, so we have found these personal reflections shared by our customers very powerful.
How can your brand be the leader in spreading sexual education through the products?
While we believe that sex toys can help in opening up conversations around sexuality, consent, and safe sex, we don't see sex education as our primary mission. We put our focus on sexual pleasure and empowerment. Our mission is helping people take their pleasure into their own hands and giving them a safe and fun space to explore their sexuality. In order to support high-quality sex education, we work with NGOs like Love Matters India and engage in conversations around sex education, for example on social media.
How does Lovetreats.in help women reclaim their space and the equilibrium in any sexual partnership with dignity?
Buying their first sex toy is a special moment and a feeling of empowerment for many of our female customers. We also see a lot of couples choosing sex toys together to help them bridge the so-called orgasm gap that many couples experience – referring to the fact that women reach climax less often during sex than men. We believe that sex toys can help open up conversations around female sexuality and empowerment. At the same time, a vibrator can never replace an open conversation about sex and pleasure!
Was this article empowering?