Monday, December 06 2021, 11:10:48
BUSTED: 3 Female Orgasms Myths!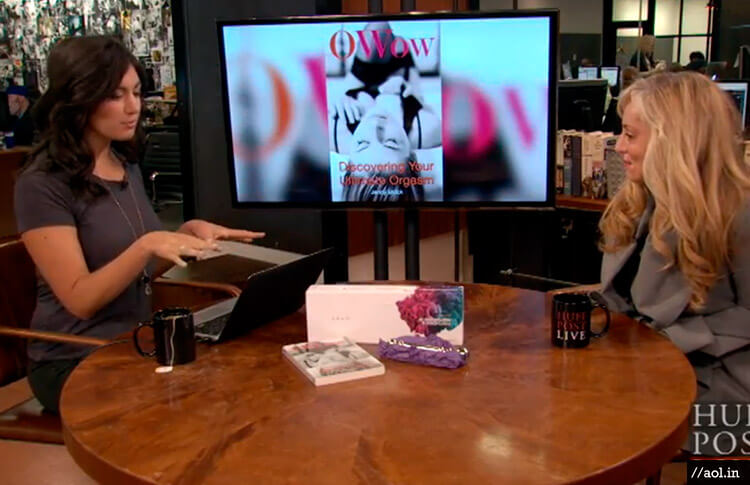 Myths have been able to creep up everywhere! They don't leave any subject untouched, and this includes the subject of female orgasms too.
Sexpert Jenny Block, writer of 'O WOW: Discovering your ultimate orgasm' debunks three myths about female orgasms, in an interview with The HuffPost Live. She talks about the quality of sex advice available for the masses, which SHOULD NOT be followed by women. There are all sorts of baseless myths, which make women question their themselves and their sexuality.
She discusses how women can achieve more orgasms and to debunk a few age-old myths about climaxing.
MYTH: Most women orgasm just by having penetrative sex, without having their clit touched
"For a [straight] woman needing clitoral stimulation, preferably external clitoral stimulation, if you're just doing a little bit of the old in and out you're probably no where near the clit," Block said. "Sex that is designed to put sperm inside of the woman's body is not necessarily designed for a woman to have an orgasm, and yet we keep having that sex."
She adds, "If you really want a full on hard-core orgasm there needs to be external clitoral stimulation. That's all there is to it."
MYTH: Safe sex lessens the sexual experience
Block later added that, contrary to popular opinion, safe sex doesn't ruin sex: "Enthusiastically-consented safe sex is the most fun because you don't have to worry about anything."
Watch the video to know more!
Go for it, ladies!
Was this article empowering?