Thursday, August 05 2021, 07:06:14
Blogger Avantika Walks Through 'Intellectual Adventures' At World Business Dialogue In Cologne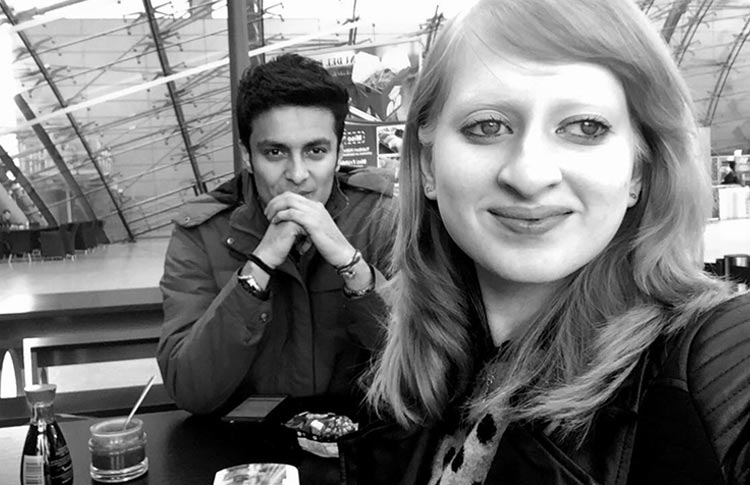 My conscience sat cross-legged and asked me, "Will you be able to do this on your own?" I thought for a second and replied, "Yes, I can do this."
I participated as a delegate/ reporter in an international conference called World Business Dialogue, the largest student-run convention in the world. It was held in Cologne, Germany from 6th-10th March.
The primary theme of the conference was 'Facing Change-– Transforming Industries For Tomorrow' including topics such as Artificial Intelligence, Space as a Market and future leadership, among other things.
When I told my parents that I was selected for this conference, they were proud but froze when I told them I'd be going to Germany for it, alone. They had a "Wait, what did our kid just say?" expression.
Fortunately for them, I had found a travel companion, who, by the way, happened to be one of the 14 chosen delegates from India. The cherry on the top that he was from my hometown, Jaipur!
Harshit Kalra, the new friend, made sure that I did not scurry to the wrong terminal of the airport.
Studying in IIM, Raipur at the moment, he also won the Science Slam organized by World Business Dialogue and Evonik Industries!
And here I am, on my couch, waiting to be bestowed with the 'Lazy Daisy' Prize!
My first impression of Cologne was that it is a sleepy town with breathtaking technological innovations and lovely German people.  The stereotype that Germans are grumpy has been officially broken by me. All hail my verdict, pretty please?

All the delegates had been divided into two hostels-Pathpoint Hostel and Koln Hostel. I was in the former, sharing my room with Sanjana Parakh from Mumbai, India. We were the only two girls from India!
Day 1 started with us romping on warm clothes since Cologne is so cold that it could give your friend from Ladakh a frostbite.
Anyway, we visited the Cologne Cathedral on River Rhine. It is one of the most important places of pilgrimages in all of Europe.

After shivering like a leaf and sightseeing around and inside the monument, we went for lunch only to see this priceless sight. There were Germans, Italians, Indians and Argentineans, all on one table and under one roof. It was diversity at its best and friendships started developing between us all before we even knew it.
The menu of the restaurant we dined in was one of a kind. However, everything was written in German, and there were hardly any vegetarian dishes. Daniel, our Student Helper from the University of Koln, then came to our rescue.
I settled on feasting upon Kartoffelpuffer (potato pancake) served with applesauce, lettuce and some black bread.
In the evening, I was to be a part of the Co-Creation Day Dinner at Wertheim, Cologne. The main theme of the conference was 'Facing Change' but the Co-Creation Day constituted of sub-topics such as China, Clean Technology, and Digital Citizenship.
The dinner was the arena for delegates to converse about and get to know each other. We all were cooped up in a coding space (a place where people can brainstorm and work).
I ran into Paula upon reaching, and we had a good laugh about how it is my nickname back home. Afterward, I bored her to death with India's political system, and my other delegate friends chimed in.
I made long lasting friendships through my poetry. For example, I told Greg from Cologne that his name rhymes with more than just a 'Shrek.' He went in shock for some milliseconds, but it was a nice ice breaker!

My Indian friends and I also taught Greg some words in Hindi like 'Namaste' and 'Alvida' while he returned the favor by teaching us some words in German.
He educated us on the fact that German is a very precise language and everything has a separate word for it. For example, they call stairs 'Treppe' in German, but stair steps in German are spoken as 'Treppenstufen'.

I met Marissa from Singapore, and we intellectually discussed the lively shopping destinations like Bugis and Orchard Road and how we both lost our minds every time we visited it.
Marissa is currently studying in Yale-NUS College and gaining international exposure by attending conferences like WBD.
We legendarily got lost while trying to get back to our hostel. My friends from India Debashish & Saad were just as clueless as I was.
We roamed around, and I think we walked at the same spot twice. We could ask no one for directions since it was so late and the streets were deserted. We were on our own. A nightly adventure, it was. It certainly was not 'A Nightmare On Elm Street.'
After Video calling as proof to my parents that I was still alive and breathing, instead of hitting the bed, I prepped for the second day which was to be in Wertheim only.
That night, I dreamt of pelting rain, planes taking off and Indian food.
Was this article empowering?