Wednesday, September 27 2023, 11:43:42
Before You Book A Seat On The Vegan Wagon, Grill These Vegan Myths With Us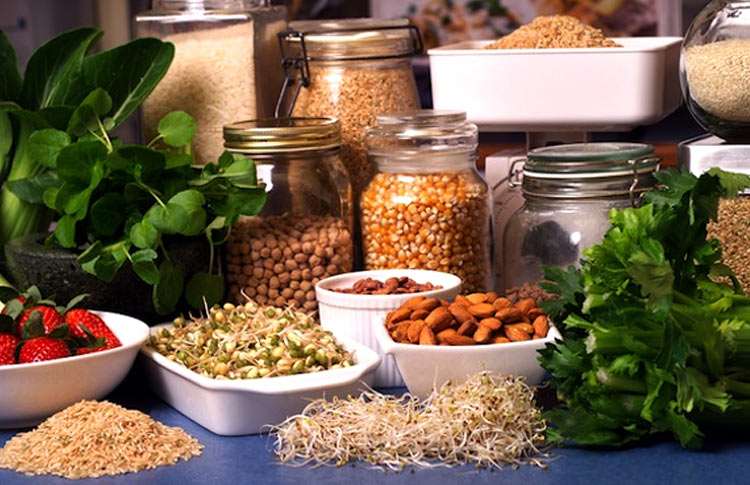 Do you know what's the mood of our office right now?
Green, green, happy green!
Not because the Pantone color of the year is greenery (LOL), but due to the upcoming Vegan Wagon workshop.

Now, I know many of you have many pre-conceived notions about the 'Vegan Diet,' and it's about time that we bust them.
From Vegan diet being only for the hippies and the 'whites' to it being an expensive diet, there are many baseless beliefs about the Veganism.
And, I'm here to kill them all!
Myth No. 1
'Vegan food is just about Salads and tastes terrible'
It is not just a diet of SALADS, for god's sake! From white butter to pizzas and lasagna, you can prepare anything and everything in this plant-based cuisine which comprises of a variety of fruits and vegetables.
Myth No. 2
'Vegan Diet is NOT healthier than other diets'
The Mumbai-based Vegan Expert, Mayavi Khandelwal who'll be conducting the Vegan Wagon Workshop affirmed how going vegan has helped in keeping her diabetes and BP in check.
In fact, there have been lots of studies which have confirmed that a low-fat, whole food, plant-based diet is the only diet that has been shown to halt and reverse life-threatening conditions like heart disease and diabetes. Vegan populations have lower rates of heart diseases, high blood pressure, diabetes, and obesity.
Myth No. 3
'Being Vegan is Expensive'
It's one of the most popular beliefs, and trust me, there's no truth in it!
In fact, the vegan diet is much cheaper than the meat-centered diet. Vegan's staples like grains, potatoes, bananas, and beans are amongst the cheapest foods and are readily available anywhere and everywhere.
Myth No. 4
'Vegan diet doesn't provide enough protein'
Be it a vegan diet or any other vegetarian diet, the meat-eating population always argue that plant-based diet doesn't fulfill the protein requirements of the body.
FACT:  All plant-based diets provide with enough protein. Plant protein is complete in itself and there's no need to "combine foods" to get enough protein. Period.
Myth No. 5
'Vegan diet will make you weak and frail'
Many athletes and sportsperson are Vegans and it's enough to prove that there's no ground to this myth. Vegan Diet is one of the healthiest diets to follow for a fit body.
Myth No. 6
'Milk and Dairy products are a must for strong bones'
There's no evidence of this belief that drinking milk will make your bones stronger. In fact, the risk of osteoporosis is actually high amongst the people who consume dairy products and animal protein in large proportions.
Vegan is the way to go!
BTW, if you haven't already booked your tickets for the upcoming Vegan Wagon Workshop, then do it now!
And, oh, did I tell you that we have opened the registrations for another time slot, 11-2 pm as the afternoon slot was houseful?
You can now book your tickets for the two-day Vegan Wagon Workshop by the Mumbai-based Vegan expert, Mayavi Khandelwal. Call us on +91- 9828288876!
The workshop will be held on March 9 and 10 at Hotel Polo Inn and Suites.
Was this article empowering?