Sunday, February 05 2023, 09:54:15
Avani Chaturvedi Rides A MiG-21 Bison To Become 1st Indian Woman Fighter Pilot To Fly Solo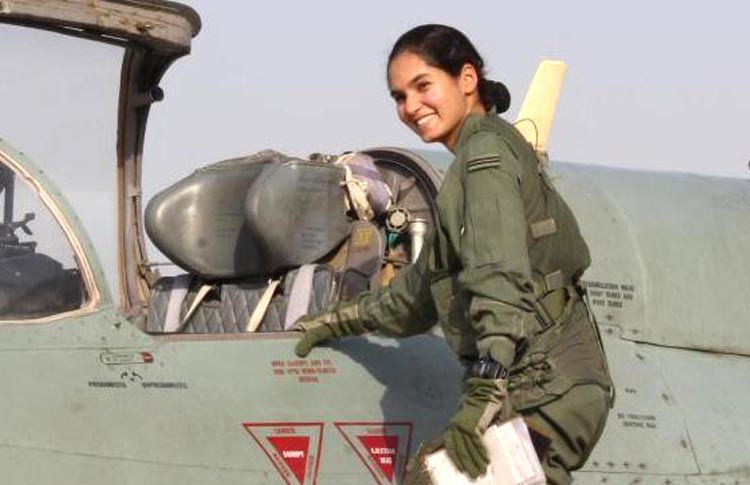 Flying Officer Avani Chaturvedi created history on Monday as she flew a MiG-21 Bison in a 30-minute solo sortie at the Jamnagar airbase which is based in Gujarat.
Avani Chaturvedi seems to be on a history creating spree as she became the first Indian woman fighter pilot to fly solo after being declared as the first combat pilot along with Mohana Singh, and Bhawana Kanth. The two other women will soon follow Avani's footsteps. Avani's brother who is in the Indian Army has been the main source of inspiration for her. The ferocious woman always dreamt of conquering the sky and therefore joined the Flying Club in her college.
MiG-21 Bison boasts of the highest landing and take-off speed in the world – 340 kmph. Avani has a grueling schedule ahead and still has a year before she gets involved in combat missions with her 23 "Panthers" Squadron. Her first solo flight is just the initial step towards becoming a full-fledged fighter pilot and it is no easy journey as it would acquaint her with the intricacies of combat flying.
As per a report by The Economic Times, since 1993 IAF has been inducting women officers into all branches and stream as Short Service Commissioned Officers except in the fighter stream. However, IAF has revised SSC scheme to induct women into the fighter stream on an experimental basis for five years. It was in October 2015 that the Indian Government took the decision to open the fighter stream for women. But the combat roles in the Army and the Navy still remain off-limits for women. Therefore Avani has indeed done a herculean task in pioneering a field that had strict inhibitions against women.
Avani would have to go through multiple solo sorties which would be followed by lessons in tactile flying which would be further followed by air-to-air and air-to-ground combat training. Once she masters it all during the day her training regime would shift to night time flying.
According to a report by The Times of India, Avani said, "Any air force is defined by its fighters. My dream is to become a good fighter pilot, on whom my seniors can rely when it comes to flying live operations. I want to fly the best fighter aircraft and learn more and more each day."
Was this article empowering?