Monday, December 06 2021, 11:26:29
Celebrity relationship coach based in the UK. In 2017 her award winning TV sex education show put Vena at the forefront of the movement to improve access to information about pleasure, bodies, emotional connection and physical intimacy. She is known for making conversations about sex soulful, intelligent and uplifting. A yogini and classical Indian dancer, Vena brings you light, delight and fun through her weekly column.
#AskVena: Is Your Habit Of Clock-Watching Keeping You From Feeling Soft & Sensual?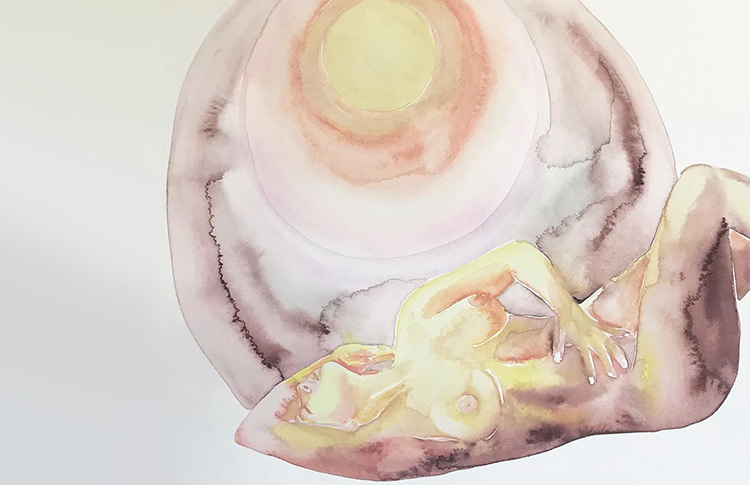 Your relationship with your own body sets the tone for your relationship with your lover's body. We spend a lot of our days clock-watching, timing our activities so we're not late for the next thing. Rushing to get ready in the morning and get out the door to be on time for work. Stressing to get through those emails before lunch. Timing lunch so you're back at your desk on time. This creates a hard state of mind and hardness in the body. It's like we're living in hard time. Clock watching.
But sensuality can't exist in hard time. One of the best ways to become more receptive to sensuality is to slow down, to step into soft time.
Make space in your calendar for carefree activities. Go for coffee. Read a book. Take a candlelit bath. When you lose yourself in carefree activities the quality of time changes. This is what soft time is about. The minutes tick away as they always do, but your experience of them is different. Your experience of your whole system – physical and mental – is different. The chemistry in the body actually changes. Stress hormones, which pump around during hard time, subside. The muscles in your face relax and your flesh feels more at ease. This is a state of soft sensuality. Not sexual, but gently sensual.
You'll feel the benefits during lovemaking because the body will be able to drop into soft time and soft sensuality more easily. If your body is only used to stressful clock watching it will find it difficult to transition into sensuality with your lover. But if you indulge in carefree, soft time, when you step into bed with your lover the body will find it easier to slip into sensuality.
Feature Image Source
Was this article empowering?