Wednesday, September 27 2023, 11:08:23
As Sakshi Tanwar Adopts A Baby Girl, Our Country Finally Seems To Open Up To The Idea Of Adoption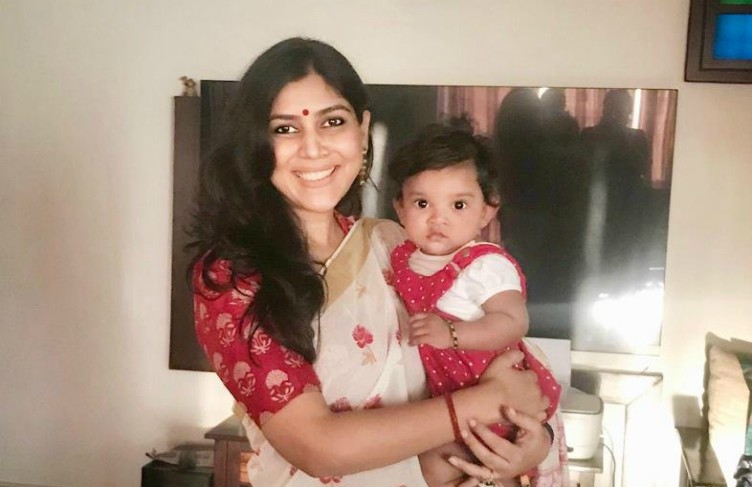 Raveena Tandon was in for a rough ride when she first challenged the stigma around single parenthood in India and adopted two girls at the age of 21 in 1995.
While she was indeed applauded for her kindness and courage, there was a large faction that ridiculed the 21-year-old's decision which they thought was too impulsive and too frivolous. Over two decades down the road, and you know Raveena has kept the commitments that she made to her young ones and to herself back then.
She shared in an interaction with Deccan Chronicle earlier this year, "Unfortunately, people say nasty things to you when you take such a step, even if your intentions are pure. I faced flak from people, who said that the move would ruin my career. However, it turned out to be for the better. My life would have never been as blissful without them as it is today."
Similarly, when Sushmita Sen adopted her first daughter Renee, she was in for a long battle, both legal and emotional. Just 25 back then, Sushmita's decision and ability to bring up a child all by herself was constantly questioned.
The struggle got even more pronounced as she tried adopting a second girl three years after Renee. She had to fight the law, the society, and its rigid precepts. However, Sushmita too has proved to be an excellent mother and has in fact inspired so many others to follow her suit.
Until recently, things weren't too different at the foreign shores as well. Angelina Jolie and Madonna both had to face severe backlash when they adopted children from different ethnicities. When Sunny Leone recently adopted a baby girl, her motives were questioned, however, she didn't have to take a road as hard as the others. This was probably because our attitude towards the entire idea of adoption seems to have evolved over the years.
Things finally appear to change, at least that's what it seems like from the example of Sakshi Tanwar, who recently adopted a nine-month-old baby girl. She has been garnering praise from everywhere and people are applauding her move. The reaction has shown how our country opened up to the idea of adoption eventually.
Here are a few reactions from Twitter:
Bade ache lagte hai…. Ye Sakshi Ye Priya Ye Parvati aur( dityas) MOM! To u n ur princess have a wonderful journey ! #dityasmom
Wow it takes a lot to do this. I don't know if I could do this. Hats off #SakshiTanwar https://t.co/nHui8pQqkt
@Sonal_27 @timesofindia So true.. she is an inspiration.. #ProudFan always.. Being a single working mom with such a busy schedule is definitely not easy.. I myself became a mom (not single though) a month ago and I can imagine how tough it is..
SakshiTanwar proves that single women don't have to wait for marriage to act on their maternal instincts. https://t.co/Qq1OjbfmCh
'Sakshi Tanwar is a brilliant example of how a woman need not have to bend to the societal pressures to get married and to have a biological child.' #Inspiring #ReadMore #Celeb You can now join the Adoption Support Group on our app. #YouAreNotAlone https://t.co/uT4b4Lt3PW
More than a Actress.. She is A abslut angel From Heaven This is why i Fucking adore you. And I love You #SakshiTanwar
She needed a hero! So that's what she became #SakshiTanwar #DityaaTanwar ❤
She needed a hero! So that's what she became #SakshiTanwar #DityaaTanwar ❤
Sakshi shared in an interview with The Times of India, "With the blessings of my parents and the support of my family and friends, I have adopted a baby girl who would soon turn 9 months old. I am extremely delighted to share my happiness with you as I welcome the bundle of joy in my life. This is undoubtedly the greatest moment of my life and I and my entire family are elated to embrace Dityaa. She is the answer to all my prayers and I feel blessed to have her in my life."
Was this article empowering?