Tuesday, January 25 2022, 07:15:30
7 YO Kiran Hacks On To JWB. And Here Is Her SECOND Story!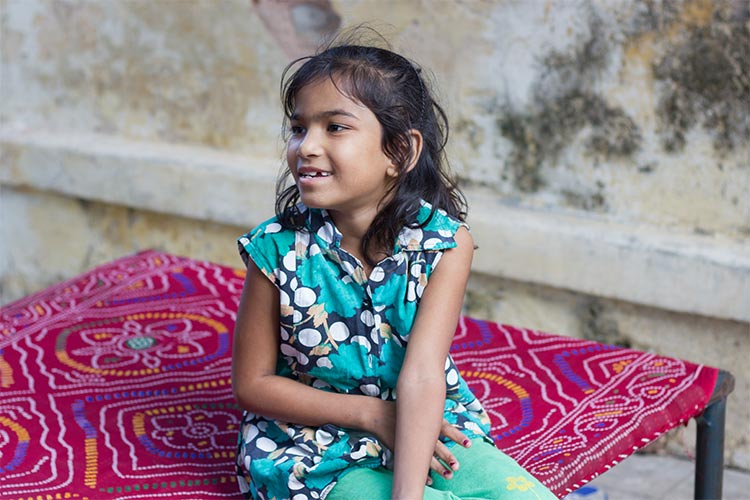 Meet Kiran, a 7-year-old girl, who lives in a lane attached to our office. Giggling all the time, this girl has taken over JWB to tell her little story. Together we celebrate International Day of The Girl Child that falls yearly on 11th October. As for me, I was of a little help *wink*

I want to be a driver, just like my daddy. He doesn't allow me to sit in his car. So once I grow up, I want to drive a car of my own, and I want to jump on the backseat of the car. No one will stop me because that will be My car. Just like my brother does.
Also I would love to be a teacher. Math teacher. I also know the counting till 10. See, I'll tell you 1… 2… 3… 5… 7… 8… 10. In my whole class only I know the whole numbers till 10. *Flaunting*

But I will never be an English teacher. Our English Ma'am shcolds us. Yesterday I wrote just one 'p' in the Apple, and she got angry with me. But I know the correct spelling. It's A.P.L.L.E. See, I told you. I scored 8 out of 8 in this test.
My mummy wants me to stay at home and help her. I don't like to stay at home. I like my school. Mummy says, "Girl should know how to cook." I don't like cooking. It is boring. My brother never cooks. He is lazy.
My brother wants to be a pilot. My daddy says he will be a pilot. But he cannot, he does not do his homework. I help him with maths.

But I can be a teacher. I am good at studies. But they don't want me because girls should stay at home. I only like to stay at home when daddy's car is here. I secretly jump on the car's backseat sometimes.
*Giggles and goes away*
P.S. Read Kiran's First story here.
Photo courtesy: Pallav Bhargava
Was this article empowering?