Sunday, May 28 2023, 05:49:24
23 Y.O. Rewaj Chettri's Safety Taxis Are Everything You Need During Your Summer Stay In The NE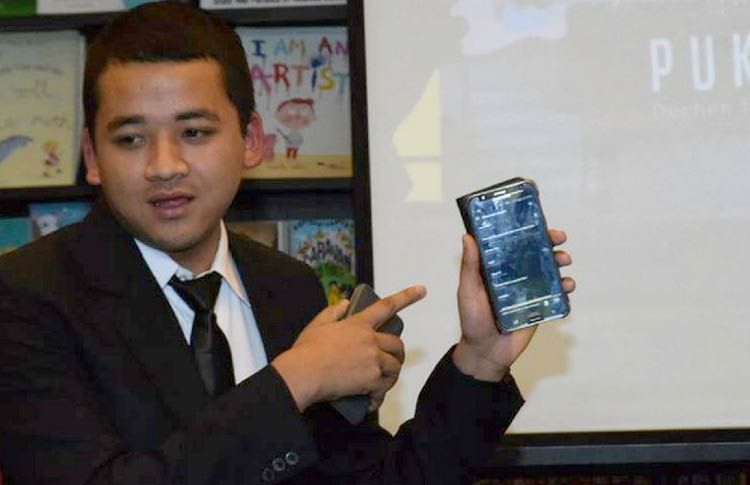 Life of a 21-year-old isn't easy. There are people to meet, parties to attend, college to miss, and despite all that, a career to work towards.
Amidst all that, if a guy becomes a pioneer of the North East's first taxi company, NE Taxi, I think I'd invite him for a cup of Assamese tea! Rewaj Chettri, who basically puts all those in their early adulthood to shame, started a travel agency based in Gangtok. His agency provides car rental service that works with the entire region in the North East.
Rewaj Chettri collaborated with Impulse NGO based in Meghalaya, to deal with human trafficking and provide a safe environment for tourists. It hooked me to know more about Rewaj & so I got in touch with him.
Me: How did the idea of NE Taxi come to you?
Rewaj: I did my graduation from the Northeastern Regional Institute of Science and Technology. During that time, I realized that the mode of transport from Guwahati to Itanagar was just the bus! That's how the first service I started was between the two cities. Unsurprisingly, it went really well. I created a website in 2013 and gradually began the transport service in Meghalaya, expanded it to Andhra Pradesh. 

Most of the spots that were tourist hot spots picked up really well.
Me: We read about you launching close to 30 startups at one point. How did that happen?
Rewaj: To be honest, I was a curious fellow. I used to read a lot about startups and tried almost everything! It's good in a way, though. It gave me a lot of knowledge that I was able to implement in my business.
Me: Talk about the trafficking situation in the NE.
Rewaj: Not just in the North East, trafficking exists everywhere in our country. Our job is to provide safety as we're providing a mode of commute to many women rely on us while they are traveling. Let me share an incident with you. There was a woman whose child was sick, a man approached her and said that he's got a daughter, too, and is getting medicines for her. He offered to carry her child along with him to the doctor, she refused due to the fear of him being a kidnapper. Really, such incidents are pretty common. It takes just a second for us to get carried away.
Me: What training do the NE Taxi drivers go through?
Rewaj: We do a background check of the drivers who apply to work with us. We train them about human trafficking, Our app, which is launching soon, will have an SOS button, that will directly direct you to the human trafficking dept., with the police.

Me: It's summer! What are the five must-visit spots in the NE that you'd recommend women tourists, to visit?
Rewaj: Sikkim: Goachela Trek
Nagaland: Dzuku Valley
Arunahcal Pradesh: Nandapa Wildlife Sanctuary
Meghalaya: Nongriat Trek
Assam: Haflong (Only hill station in Assam)
Me: How has the NE Taxi boosted tourism?
Rewaj: We are the pioneer service in the region, did you know it takes an average of four hours of travel every day in the region? We provide a catalog of different cities in the taxi, and give you an approximate estimated time of arrival, keeping the condition of the roads in mind. 
To ensure safety, we also don't hire third party drivers. We frequently host driver picnics to stay in constant touch. 

Me: Ride us through a place that will discover the true values of North East.
Rewaj: Fun fact: Did you know that after a couple gets married in Meghalaya, the groom is supposed to live with the wife in her house?
Wow, the highlight of the day for me. I might as well ask my future groom to move to Meghalaya. We can enjoy the rain, too.
Was this article empowering?